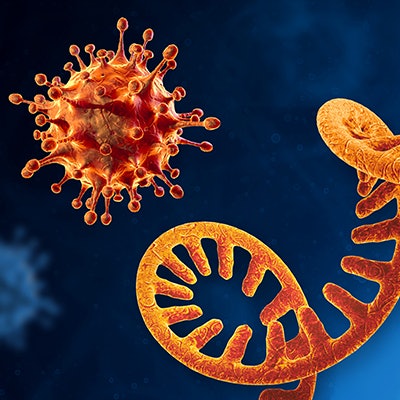 Salivary levels of inflammatory markers in patients infected with COVID-19 indicate a potential role of saliva in the pathogenesis of the disease, according to an online presentation delivered March 26 at the American Association for Dental, Oral, and Craniofacial Research (AADOCR) 2022 annual meeting in Atlanta.
Frank Boksa of the University of Iowa College of Dentistry in Iowa City presented an abstract titled, "Salivary Immune Signature of SARS-nCoV2 Infection."
Boksa and colleagues collected and analyzed saliva from 87 patients divided into three groups: symptomatic COVID-19 patients, patients who were symptomatic but tested negative for COVID-19, and asymptomatic patients.
The researchers identified inflammatory markers for COVID-19, indicating a unique immune signature associated with the disease. Furthermore, they found that salivary levels of several immune mediators mirror systemic levels of the virus. This study suggests a potential role of saliva in the pathogenesis of COVID-19, according to an AADOCR news release.
The research was presented as an in-person interactive talk on the AADOCR annual meeting hybrid platform.