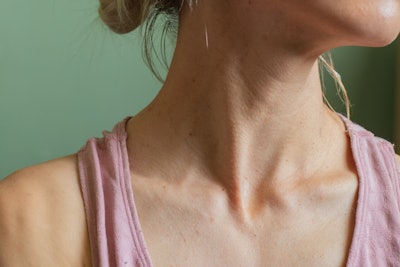 A new drug combination shows promise for treating HPV-negative patients with advanced head and neck cancer (HNC), according to a study published in the Journal of Clinical Oncology.
The results are promising for individuals with HNC, noted a team led by Dr. Julie Bauman of the George Washington University School of Medicine and Health Sciences in Washington, DC.
"Our study was conducted in patients with heavily resistant head and neck cancer, whose cancer had continued to grow in the face of all standard treatments, including cetuximab," Bauman said in a statement released by the university. "In this pan-refractory population, the combination of drugs doubled the expected time until cancer progression."
HNC is often caused by HPV or environmental carcinogens (including smoking) and manifests in the lining of the mouth and throat. In 2021, more than 700,000 people worldwide were diagnosed with the disease. If HPC recurs, overall survival rates tend to be poor, Bauman's team noted.
Bauman and colleagues conducted a phase II study that used ficlatuzumab, a new monoclonal antibody drug. Sixty-two patients were given ficlatuzumab alone or in combination with a standard drug known as cetuximab (which already has U.S. Food and Drug Administration approval for head and neck cancer treatment) (J Clin Oncol, March 28, 2023).
Patients treated with both ficlatuzumab and cetuximab had a 19% overall response rate (six of 32 patients had at least 30% shrinkage of their tumors) while two patients had a complete response -- that is, their tumors resolved. Of particular interest to the researchers was that all the positive responses to the drug protocol occurred in patients with HPV-negative HNC.
"This result was gratifying, as patients with HPV-negative disease have the worst overall survival," she said.
Going forward, the investigators are designing a phase III trial to compare the combination drug therapy with standard treatment in patients with advanced HPV-negative HNC, the university said.