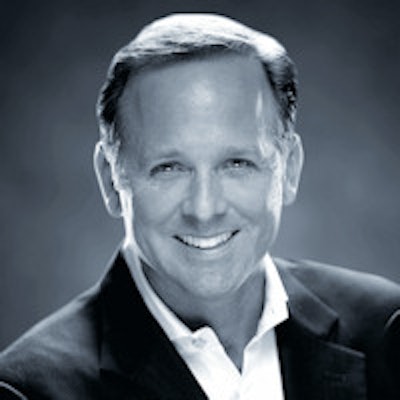 As a practice owner you may not think you can learn much from the companies on Fortune magazine's 2015 World's Most Admired Companies list. After all, they're big -- really big. In fact, to even get into the running, you have to be one of the 1,000 largest U.S. companies (based on revenue) or have revenues of at least $10 billion if you're a foreign company.
So how can anything done by these supersized, wildly successful, profitable companies possibly be relevant to a "little dental practice" in the U.S.?
Well, guess what? With very few exceptions, these companies rank at the very top of the list in all their respective industries for training their people. People management, defined for this evaluation as the "ability to attract, develop, and retain talent," is one of the nine key attributes of reputation used to rank companies for this list.
Two other attributes are related to financial performance. A company can't just have a good quarter, a good year, or even two good years. To be an admired company you have be a growing company; one that can sustain growth year after year after year.
In fact, if a company has a spike and can't turn that into sustained growth, they'll be decidedly unadmired, because it means they were totally inept at capitalizing on what they did that worked. A company with stagnant growth is actually going downhill because profit gets eroded. It's impossible to just stand still.
So how do these companies grow? Price increases and cost cutting can provide improved financial performance for the short term, but that's not real growth. Growth comes by increasing sales, increasing customers or clients, increasing market share, and, in your case, increasing the number of new patients.
Is there a relationship between growth and training?
You bet there is!
When Apple introduces yet another of its innovative products to grow its sales and customer base, do you think they just put those new products out there without first training the heck out of their store teams? Those people know how to answer every imaginable question and address every possible objection a customer might have. They also do it with a smile on their face while making the customer feel appreciated, confident, and happy.
"So how can anything done by these supersized, wildly successful, profitable companies possibly be relevant to a 'little dental practice' in the U.S.?"
When Starbucks comes out with an innovative new beverage designed to grow market share, you can bet the plantation that every barista and crew member has been comprehensively trained before the launch.
When Southwest Airlines endeavors to increase customer loyalty by amping up the quality of their already legendary "customer service on steroids," it's a guarantee their people are anxious and able to deliver on the promise.
As a practice owner, if you decide to build revenue by offering a new clinical service or product, aren't you as the doctor going to get fully trained before you ever offer it to your patients? Of course you are! But what about your staff? If a prospective new patient calls, what impression does your staff give them? Does this sound familiar? "I have no idea, but when you come in for your appointment in three weeks, I'm sure the doctor will be able to answer all your questions."
What are the chances that patient will ever come in? Nil! They will call around to other offices until they get someone on the phone who has been trained to answer their questions.
The moral of the story is that you cannot grow your company without training your people. Moreover, you have to train them as a team, not just as individuals. As trite as it sounds, you're only as good as your team. If your staff -- all of your staff -- can't each do their part to deliver a great patient experience, it doesn't matter how good of a dentist you are, there is no way your practice will grow. You won't be able to successfully offer new products and services; you won't be able to improve the quality of your products and services; and you won't be able to sustain new patient growth, because you won't get new patient referrals or keep new patients because of the disappointing experience they received.
Jay Geier is the president and founder of the Scheduling Institute.
The comments and observations expressed herein do not necessarily reflect the opinions of DrBicuspid.com, nor should they be construed as an endorsement or admonishment of any particular idea, vendor, or organization.