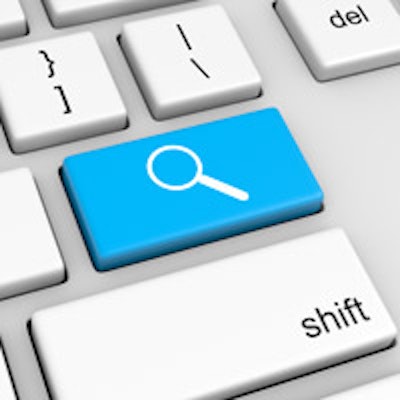 Levin Group has developed the leading, comprehensive dental marketing program incorporating internal marketing, customer service, and, very importantly, the rapidly changing world of online marketing. We have partnered with the online specialists from Wpromote to provide the expertise needed to implement effective online practice-building strategies for our clients.
— Roger P. Levin, DDS
If you're reading this, you're probably at least a little familiar with the importance of citations (defined as the mentioning of your practice on any website other than your own) in determining your local ranking for Google and other search engines.
The goal for any dentist should be to achieve the highest possible local ranking, which means that you'll be able to reach a larger number of prospective patients, gaining visibility, brand recognition, and new patient calls. There are many ways to get your practice ranked higher on search engines, but research has shown that one of the most efficient ways to do so is through consistency.
Consistency is described as having accurate, repetitious citations that appear on a number of different websites. Search engines give you more credit for consistent information across the web. With more identical citations, prospective patients are more likely to notice you when searching for dentists or orthodontists in their area.
What needs to be kept consistent?
This is where name, address, and phone number (NAP) comes into play. The most important thing that dentists will want to look for is the consistent and accurate usage of their business name, address, and phone number across the web. No matter what website the citation is found on (Google+, Yellow Pages, Yelp, or anywhere else), you will want to make sure that the components of NAP are identical across all of them. Not only is it confusing for Google if your address or phone number is listed incorrectly, but it can also be puzzling for your patients and prospects who are trying to find or call your business.
What else can consistency be used for?
"If you see a listing that is missing your practice logo, be sure to upload it."
Consistency is something that maintains its importance beyond name, address, and phone number as well. Messaging and branding work the same way. If you have a certain brand voice, key term, slogan, or anything else that you want to receive higher recognition on search engines, it is important to keep those messages as consistent as possible. Make sure that your logo, brand message, or mission statement is unique to your practice and dispersed among local listings properly. If you see a listing that is missing your practice logo, be sure to upload it. Similarly, if a local listing is missing a description about your business, fill it in.
What happens when citations are inconsistent?
While Google has gotten better at detecting slight differences between citations, you're always best leaving as few variations as possible. If there are differences between the citations, search engines may not recognize that the two are marketing the same practice. When your citations are consistent, then that signifies authority and relevance to the search engines and users you are trying to reach.
Consistency is only one way of strengthening your online brand. Don't let its simplicity and ease of use fool you: Consistency is an integral part of online marketing for dentists that shouldn't be overlooked. By maintaining consistency, you will be able to improve your rankings and broaden your pool of potential patients.
For more information about online presence and other components of the Levin Group Marketing Consulting Program, please speak with a Levin Group dental practice specialist at 888-973-0000.
Megan McGuire is a senior online marketing specialist at Wpromote and is responsible for assisting dental practices with their online marketing needs.
The comments and observations expressed herein do not necessarily reflect the opinions of DrBicuspid.com, nor should they be construed as an endorsement or admonishment of any particular idea, vendor, or organization.