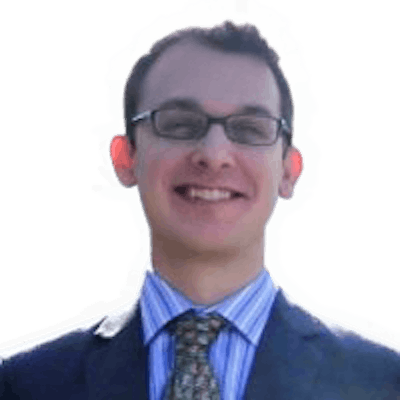 Private practice has never been more competitive. Preferred provider organizations, corporate dentistry, internet marketing, and business technologies have changed the game. These preferred provider organizations have reduced fees but enabled increased patient volumes, and internet marketing has increased provider visibility and "touch points," while business technologies make it easier to set goals, track progress, and collaborate as a team. There's a growing gap between dental practices that are accepting this new business reality and those that are resisting, complaining, or just don't know what to do.
This new reality means that one or two practices in your area will emerge to take the bulk of the business, while the rest are left with scraps. The successful practices will be those that change to take advantage of this new environment by growing and scaling their businesses.
If you want to thrive, you need to change how you approach your practice and how you actively compete against the other practices in your area. We call this being the "alpha predator."
What is the alpha predator?
The alpha predator is the local dental practice that focuses on scaling its business to grow its profit margin. It then reinvests this profit directly into its business to create even more growth.
This directly contrasts with the traditional focus of "growing your income." The result is that the alpha predator practice can acquire more new patients at a lower cost, provide exceptional customer service through improved staffing, offer a wider range of profitable treatments, and invest in the latest clinical technologies.
Many private practice dental owners are resistant to change. While they understand they "need to compete," the stark reality of what that means never really settles in.
Many dental consultants are still pushing the idea that dentists are competing against Apple or the airlines. This simply isn't true -- your competitors are the other dental practices in your area and competition is ultralocal. How will you make yours the "practice of choice" that patients visit, rather than going across the street?
Ultimately, the marketplace demands that all of us grow or fade. Here's a quick comparison of the old ways of doing things versus the new framework and how you need to position yourself to thrive.
Running an efficient operation versus a strong focus on growth in which you may be investing more in technology, marketing, training, or people than your accountant thinks is necessary
Only primarily focusing on improving clinical skills to provide great service versus recognizing that patients are looking at the business as a whole -- how easy is it to pay, get an appointment, or deal with your staff
Focusing on doing "enough" to generate an income versus realizing the need for a healthy profit margin that can drive future marketing, investment, and growth
You don't need to leave the old mindset behind or compromise your personal ethics or professionalism. The new framework just means you have to add to what you already do and to think about things slightly differently. You need to take a proactive approach and understand the changes that will help you compete effectively by building your edge in every part of your business.
Becoming the alpha predator
If you want to become the alpha predator, you need to grow by taking as much of the market share in your area as possible. Every dollar you make is a dollar your competition doesn't. That extra money goes into making your practice that much better, letting you increase how much you make even further.
The result is higher profit margins. Here are what these profit margins allow the alpha predator to do:
Outspend your competitors in marketing, so you get more patients
Outspend your competitors on the latest clinical technologies, so that you can provide the best clinical services
Outspend your competitors on the best staff and training, so that you can provide the best customer service
Outspend your competitors on materials and equipment, so that you can buy to scale and provide better quality materials than your competition
Outspend your competitors on professional services such as consulting or marketing, so that you get the best third-party help to grow your business
The key to becoming the alpha predator isn't just dental marketing. Dental marketing is the fuel, not the engine The key to success is to move from managing your practice to growing your profit margin. This more holistic, objective framework lets you become much more competitive. Although I'll be covering topics in depth in future columns, here's a sneak peak into some ways you can get there:
Think about how to run your practice more like a business.
Incorporate "missing" business components such as sales, business development, and competitive strategy.
Think about investment differently than the typical accountant.
Create goals and track your progress, so you can make informed decisions.
Stay abreast of the latest business technologies to improve collaboration among your staff, integrate your marketing, manage your finances, etc.
Learn from your competition.
A fundamental change
This need to compete and grow profit margins is a fundamental change in thinking for most private practice dentists. It's also the new reality we need to adapt to so we can thrive. Of course, accepting this mindset is just the beginning.
Integrating and improving business functions, investing in the right areas, tracking progress, and learning lessons from your competition are all vital. I'll be covering these in detail in future articles. In the meantime, start thinking about who you will need to beat, so that you can become the alpha predator in your area.
Jared Feit is the founder of OnwardDental, a business services firm that helps private practice dentists transform their practices.
The comments and observations expressed herein do not necessarily reflect the opinions of DrBicuspid.com, nor should they be construed as an endorsement or admonishment of any particular idea, vendor, or organization.