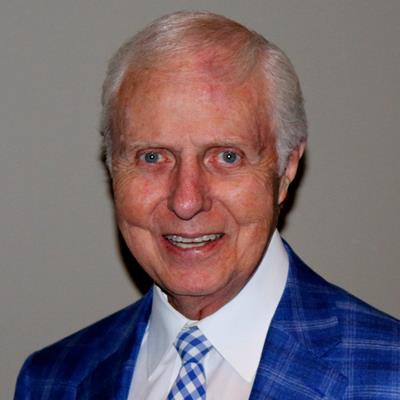 Although politicians tell us the economy has recovered, I find that in most of locations in which I speak the majority of dentists have still not recovered from the recession. In fact, 2012 statistics from the ADA's Health Policy Institute tell us that the net revenue of U.S. general dentists is only slightly above the net revenue of over 20 years ago. You know as well as I that many factors have kept the net revenue from increasing, including third-party payment companies dictating fees, patient reticence to spend money, a relatively stagnant income level for the working person, the increasing cost of supplies and equipment, and the high cost of the many technologies now available for practitioners.
Increase services and revenue
A solo practitioner and most practitioners in group practices have one to two assistants on average, and many practices do not employ hygienists. To overcome the dismal statistics I have just stated, you have only one practical, legal, and legitimate way to increase your productivity -- increase the number of hands providing services in your office. I know what you are thinking -- that costs money.
Assuming you have an adequate number of patients, the cost to increase staff who provide clinical services is never as much as the increased net revenue they provide.
Some of you are thinking ahead and concluding that you will need more clinical space. That is correct. Does your office, like many of the older offices in the U.S., have a so-called "darkroom" that is serving as a junk room since you purchased your digital imaging system?
Years ago, we converted our darkroom into a small operatory that easily accommodates treatment such as toothaches, reseating provisional crowns, denture adjustments, presentation of treatment plans, and many other simple procedures. Our net revenue went up 10% with just the conversion of that small, redecorated, and partially equipped room.
Do you have other storage/junk rooms in your office, or is there an office vacant adjacent to yours that only needs a door in the wall to open it into your office? Get creative and find and equip some additional space.
Delegating clinical responsibilities
Now that you have found and equipped some additional space, another key way to boost your income and productivity is to delegate some of the clinical responsibilities. But what do you delegate, and how do you educate staff to do the procedures?
I have delegated all of the procedures listed below since I have lived in various states where all of them were legal. First, check to see if any of them are illegal in your geographic location, then decide which of the others would be best for you, your staff, and your patients. There are two lists. The first list is revenue-producing tasks:
Revenue-producing expanded functions
Athletic mouthguards
Custom tray fabrication
Denture adjustment
Desensitization of teeth
Diagnostic data collection
Fluoride application
Laser treatment
Occlusal splints
Periodontal antibiotics
Preventive appointment

Radiographs
Reline denture, provisional
Restoration placement
Scaling and root planing
Sealant placement
Snore appliances
Teeth-whitening at-home product sales
Teeth whitening in-office
The second list concerns time-saving tasks that you may be able to delegate. You are probably delegating some of the tasks already. Look over the list with your staff and determine which others will fit in your practice.
Time-saving tasks to be delegated
Alginate impressions
Bite registration
Blood pressure testing
Bonding agent placement
Coronal polishing of teeth
Crown try-in
Educating patients
Etching teeth
Face bow application
Healing cap removal and replacement
Liner placement
Local anesthetic delivery
Making casts
Matrix placement

Nitrous oxide supervision
Organizing and administering implant parts
Periodontal pack placement
Photography
Prescription preparation
Provisional restoration
Removing cement debris
Removing provisional restorations
Rubber dam or another dry field placement
Scanning impressions
I hope you are already delegating the majority of these tasks, but many of the dentists I talk with are not. I suggest spending some creative time with your staff to determine which tasks from each list you want to include.
Undoubtedly, you can educate your staff for some of the tasks. Some of your staff members may already be able to train others on your staff.
Increasing service and revenue is relatively simple, but it must include expanding the clinical functions of staff, educating/training them, and finding some space to let them treat patients. I suggest that you study the above lists carefully, decide which to integrate into your practice, and then do it.
Gordon J. Christensen, DDS, MSD, PhD, is the CEO of Practical Clinical Courses and the CEO of Clinicians Report Foundation. He is a practicing prosthodontist in Provo, UT.
Practical Clinical Courses offers a number of one-hour, continuing education videos on topics discussed in this column, including videos on bruxism, customized mouthguards, data collection by auxiliaries, coding strategies, and more. Please visit PCCDental.com or call 1-800-223-6569 to learn more.
The comments and observations expressed herein do not necessarily reflect the opinions of DrBicuspid.com, nor should they be construed as an endorsement or admonishment of any particular idea, vendor, or organization.