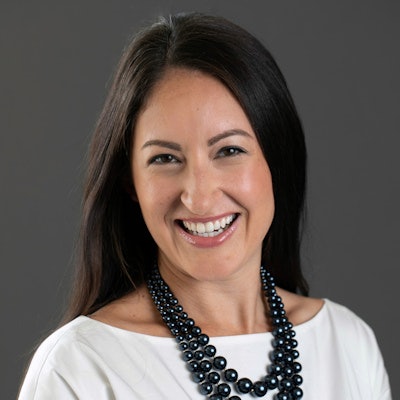 Social media is not just for teens and millennials. It touches just about every aspect of life in the modern world. Does your practice have social media channels? Do you post actively on these channels? If you answered no to either of these questions, your office is likely not living up to its potential in this "share-it-all" world.
For better or worse, it seems that gone are the days when your personal life is 100% personal. With the average person spending more than two hours per day on social media, according to 2019 research, people are getting used to seeing the everyday moments of the lives of others. Of course, there can be drawbacks to this, but let me tell you why sharing on social media is crucial for your business.
You are a doctor, a business owner, and an intelligent individual -- but guess what else you are?
You are human, and it will serve you well to remind your community of this. By posting about your family, your hobbies, and things that make you smile, you are showing that you are a real person with feelings and emotions that extend outside the dental operatory. This allows you to be able to make a connection with others that traditional marketing cannot do.
Patients and potential patients crave connection with their healthcare providers. Consider your own physician: Would you be more likely to schedule with a personable doctor who chats with you about life or a nice but to-the-point provider? I would say majority would opt for the former.
Let's talk results
Now that I have hopefully convinced you why using social media can be a good thing, let's go one step further and talk about results. Without spending a dollar, you can target and reach people in your area and give them a chance to learn a little bit more about you. If you are consistent with your social media postings, you can reach new people every single day and have the potential to foster a true connection.
"Pique the interest of your community at large by letting your personality shine."

So how can you form a connection with your patients and potential patients on social media? The best thing you can do is to be yourself and get personal. No, you do not have to divulge deep dark secrets or overshare, but let others inside to the real you.
Doctors and dentists are often known for being too analytical and impersonal. Pique the interest of your community at large by letting your personality shine. Share funny or memorable stories about yourself or memories. Celebrate personal or family milestones with your audience. Let them into a little of your everyday life.
You certainly do not need to do this with every single post, but sprinkling in this type of content consistently keeps your feeds interesting and also lets your audience get to know you.
The future of dental marketing is upon us. A look at some of the most popular dental-related hashtags show that several hundred dental students have already begun building up and even using their own social media audiences to their advantage.
What does this mean for the average dental practitioner today, those of us that graduated a decade or more ago? Five years from now, the dental industry is going to be flooded with a new generation of dentists who are tech savvy and know how to use social media to their advantage. My best advice: If you are not on the social media train, now is the time to hop on before you are left stranded on the tracks.
Mikaeya Kalantari, DDS, is a pediatric dentist at Sunshine Smiles of Orange County and the author of the Color Your Health blog.
The comments and observations expressed herein do not necessarily reflect the opinions of DrBicuspid.com, nor should they be construed as an endorsement or admonishment of any particular idea, vendor, or organization.