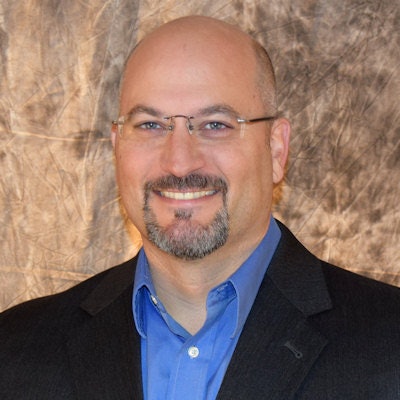 Integration is nothing new. Just think back 10 years ago when there was a device for each technology we used every day -- MP3 players, digital cameras, GPS, desktop computers, and mobile phones. Now, with smartphones, we have all those features and more in one place: the palm of our hands.
Healthcare is evolving in much the same way through the integration of medical histories with claims data from pharmacy, dental, vision, behavioral health, and/or disability to provide a better picture of the patient's "whole health." This leads to better care, lower costs, and improved overall patient satisfaction.
Here are a few ways this evolution of the healthcare system can help your patients and professional practice.
Improving patient care
Until recently, the healthcare system has too often been completely separated into different specialties, such as medical, dental, and vision, limiting it from reaching its full potential. That's because, unlike our current healthcare system, the human body works as an integrated system, so it only makes sense that the care designed to treat each system should be integrated as well.
More and more providers are finding that integrated care, which better enables the exchange of a patient's health history between providers, improves their ability to see the patient's whole health and naturally leads to better care.
Since the mouth is the gateway to the rest of the body, acknowledging that dental care must work in conjunction with other fields of care is long overdue. Integrated care helps you know more about your patients so you can design and adjust treatment accordingly. For example, if you know a patient has asthma, then you know the inhaler can dry out oral tissue and that the patient is more susceptible to decay. With that information, you can recommend an artificial saliva solution to decrease tissue irritation and prevent decay.
One of the biggest risks to a patient's oral and overall health is periodontal disease. If left untreated, periodontal disease can result in tooth loss and other oral complications. Additionally, the bacteria can also penetrate below the gumline and spread through the bloodstream, leading to inflammation throughout the body. Research has shown this can lead to other serious health conditions, such as an increased risk of coronary artery disease and stroke.
Similarly, in pregnant women, changes in hormone levels can promote an inflammatory response that increases the risk of developing periodontal disease, which can then spread bacteria from the mouth, resulting in an increased risk for preterm birth and low birth weight.
For patients with diabetes, who are already more susceptible to periodontal disease, the inflammation it causes can make it more difficult for them to control their blood sugar levels. Left uncontrolled, diabetes can put patients at a higher risk for complications such as blindness, chronic kidney disease, heart and vascular disease, and lower life expectancy.
Through integrated benefit plans, patients with health conditions, like those with cardiac conditions, pregnant women, and patients with diabetes, can be identified through their medical histories and they may automatically be eligible for additional dental services, including more frequent teeth cleanings and exams, sealants, and fluoride.
Decreasing misuse of medications and medical errors
Integrated benefits also play a role in the opioid epidemic that has gripped the U.S. by providing a clearer picture of opioid use. Having real-time access to your patient's pharmacy data allows you to see their history of opioid prescriptions. If you find that those prescriptions have been filled too frequently, you can work with the patient to address the issues and recommend other pain control methods.
Integrated pharmacy and medical data can also ensure that you have the most recent and accurate medical history on your patients. In approximately 15% to 30% of dental records, patients misreported preexisting medical conditions, which can create gaps in care and affect patient outcomes. By having this total view, you have greater visibility into medications your patients may take that have oral side effects, including dry mouth, inflammation or enlarged gums, cavities, bone loss, and thrush.
Improving your dental practice
When you have access to integrated health information, you know more about your patients' health before their appointment so you can make the most of your time together. Additionally, the oral health of patients with integrated benefits are often more manageable because you're able to access their whole healthcare and can tailor treatment plans to address any other conditions or health risks.
A future consideration is the evolving payment and reimbursement models. As value-based models become more commonplace in other fields of care, many experts expect them to eventually overtake fee-for-service models in dental care, too. In that case, integrated care will provide you with the information needed to provide your patients with the best treatment possible.
Getting started
Much of the responsibility lies with patients and their employers to choose integrated benefit plans, but you can take steps to become more prepared to work with integrated carriers.
Some insurers offering integrated benefits have programs and dedicated implementation teams to get you up and running. These services can include onsite visits and demos, as well as continuous support. You can reach out to insurers to find out more about what services they offer. But be careful because some carriers may claim to be integrated but they just have one-way data feeds that don't actually connect information in a meaningful way. Make sure you are speaking with carriers that can demonstrate real-time, autosharing of information that is truly integrated across the entire care experience and that truly allows you to treat the whole person.
The positive effects of integrated benefits for your patients and your practice are hard to ignore, so while insurers do their part in increasing their availability, you can learn more about these plans and how to incorporate them in your practice.
Scott Towers, MBA, is the president of Anthem Blue Cross and Blue Shield's Dental and Vision businesses. Prior to accepting the role as president, he accumulated more than 20 years of experience in the dental and vision businesses.