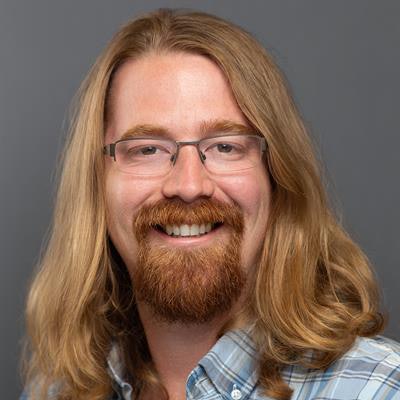 By the time you get to the end of this article, about 300 people in the U.S. will have whitened their teeth. Research showed that about 38 million adults were projected to use whiteners in 2019, and the market is expected to continue to grow annually.
It's time you use patients' quest for bright smiles to grow your practice. To make it work, you will need to go beyond hanging some well-placed signs and pamphlets in your office.
You also need a creative social marketing strategy that helps you build and strengthen relationships. Reach patients by showing your practice's culture and how you treat patients in an engaging way.
"We haven't had a lot of success with just a picture of a bright smile. ... They don't feel genuine," said Blake Hadley, founder of My Social Practice, a social media marketing agency geared toward dentistry. "Rather than just run an ad that looks like an ad, show the experience of someone coming into the office to get their teeth whitened. Show the process. It's more about the experience than the results."
The real key to growing your teeth-whitening business through social media will require creating entertaining yet educational posts and understanding the nuances between platforms, as well as timing and consistency. Start by following the three tips below.
Get ready to provide some edutainment
When it comes to social media, you need to use blogs, videos, and other materials to educate patients without coming off as dry or overly clinical. The mundane will lampoon your efforts. Find a way to make education fun. Check out a good example that Opalescence Go teeth whitening (Ultradent Products) posted on Instagram.
Who's better to promote teeth whitening than someone who has done it and loves the results? This is where an influencer comes in. Reach out to a local influencer offering free whitening services for a promotion through his or her Instagram stories or other platforms.
For example, an influencer can also talk about how sensitivity isn't a barrier to teeth whitening if you use a product like Ultradent's UltraEZ desensitizing gel. It's a win-win because the influencer is doing all of the heavy lifting of educating about a common concern while promoting your practice.
An influencer also could let his or her followers know which promotions your practice is running, then offer up a discount if they follow your page or post a comment.
Recently, Hadley's agency used influencers to help the Smiles for Life campaign. Over a four-month period, 90 influencers generated 3,700 website clicks, 86,000 social engagements, and 2.1 million impressions, he said.
Instead of outsourcing to influencers, you can do your own promotion. However, it's important to remember that posts that are sincere and candid and highlight both processes and products resonate with viewers. For example, you want to promote the benefits of teeth whitening, not the service itself.
The ultimate goal is for a person -- hopefully, a potential patient -- to gain value from whatever you post. Therefore, your posts should address common objections or obstacles, such as pricing, complexity of procedures, and scheduling. It should drive home that teeth whitening is a simple, quick, and cost-effective procedure, and you should show this by posting prices and the length of time it takes and also include a direct link to your appointment page so people can schedule now.
Know all platforms are not created equally, and don't treat them that way
Think of it this way, the way you talk to an elderly patient is likely not the same way you will speak to a friend you have known for 20 years. The same is true for social media. You can't promote a post on LinkedIn and, then, the same exact post on TikTok. You can feed them the same idea, but you need to adjust the posts for tone, culture, and their audiences.
Hadley encourages his clients to concentrate solely on Facebook and Instagram. Facebook boasts more than 2 billion monthly active users and Instagram claims more than 1 billion. Facebook is the king for text and links, while Instagram content is highly visual.
So, if you want to promote comparing in-office whitening and at-home whitening, then Facebook is the way to go. Facebook is more link-friendly. If you're promoting a video showing the simplicity of your whitening treatment, Instagram would be your best bet.
Each platform also has content restrictions. For example, Facebook limits the amount of text that can be used with an image, and it is getting more strict when it comes to posting close-ups of teeth and other body parts.
"We've had ads flagged for being too zoomed in on the teeth or too zoomed in on one area of the body," Hadley said.
Also, to get content seen on Facebook, you need to pay to create ads. With Instagram, your followers are more likely to see your content organically and you don't have to pay.
"Currently, Stories are the most effective way to post on Instagram because more and more people are seeing that content. More people are watching Stories on Instagram than seeing posts. Without putting any money into anything, Instagram Stories are your best bet right now," Hadley said.
Plan for scheduling success
A patient may decide not undergo teeth whitening due to circumstances that have nothing to do with your products or services, like timing.
Shape your messaging to reflect events, occasions, and seasons, when people might be interested in having brighter smiles. Think graduation season, when a student may be slamming tons of coffee to stay up late and study. Nobody wants coffee stains to stand out in their graduation photos.
Time of day also matters.
Understanding the analytics for your audience is vital to publishing successful content. Posting when your followers aren't online makes it more difficult for them to see your message. If your followers aren't viewing your content, they aren't interacting with it. If they aren't interacting with it, timeline algorithms think you posted bad content and will basically bury it.
Finally, don't forget consistency. Post often enough so that followers see your message, but don't flood their feed to the point of annoyance.
"Sometimes, people get nervous about posting too much about one thing. We have clients ask us 'Should I really be posting every day?' or 'Should I really be talking about this that much?' I don't think it really annoys people as much as some think it might," Hadley said. "If they don't want to see it, they just scroll past it."
Converting posts into patients
When done correctly, social media is a proven medium to bolster whatever product or service you sell. Turning your social posts into real-world patients requires genuine content that entertains and educates, posting at the right times, and knowing what content works best on each platform.
Daniel Lewis is the public relations manager for Ultradent Products, based in Salt Lake City. He's a longtime news producer turned dental industry storyteller who's interviewed people on every continent plus the International Space Station. He can be reached at daniel.lewis@ultradent.com.
The comments and observations expressed herein do not necessarily reflect the opinions of DrBicuspid.com, nor should they be construed as an endorsement or admonishment of any particular idea, vendor, or organization.