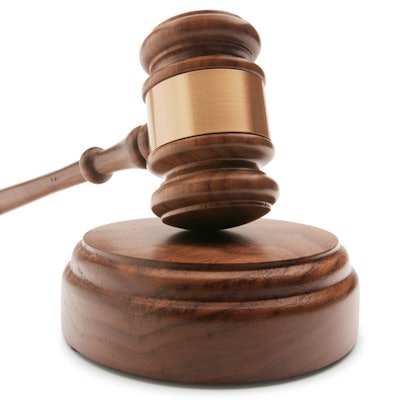 A court in Australia gave a dentist, who claims he was defamed in an anonymous online review, permission to order Google to turn over the personal details about the person who wrote it, according to news reports.
Matthew Kabbabe, MDS, of Asprodontics in Northcote, was expected to serve the tech giant on February 14. He plans to sue the reviewer, which is now only known as CBsm 23, once he gains the information from Google.
Dr. Kabbabe said the review ruined his reputation because the author said he was "extremely awkward and uncomfortable" and the procedure was a "complete waste of time." He claims the bad review affected his teeth-whitening business and has cost him "thousands and thousands of dollars."
Forced into court
Dr. Kabbabe claims he was forced to ask the court to serve Google because the company declined the dentist's request in November 2019 to remove the review, as well as his more recent request to hand over the reviewer's personal details. Google also said it did "not have any means to investigate where and when the ID was created," Dr. Kabbabe claimed.
On February 12, a judge in Melbourne granted Dr. Kabbabe permission to seek a document that contains the bad reviewer's subscriber information, names of users, the IP addresses that logged into the account, and phone numbers from Google. He also may ask the tech company to turn over other metadata and other Google accounts that may have used the same IP address during the time the review was left.
A win for business, a loss of anonymity
Google and other online review sites, many of which are hesitant to remove bad reviews, continue to get hit with defamation cases. Google has argued that defamation threats can be used to hide information that would otherwise help consumers stay away from unethical, untrustworthy, or bad businesses. It has said that reviews should only be removed by court orders.
Despite this, Dr. Kabbabe's representation expects Google to comply with the information request.
Legal experts agree this order is groundbreaking because it will force Google to respond much more quickly. Typically, it takes several months to serve an international company, like Google. Under the international Hague Service Convention treaty, documents that are to be served to a company must be lodged and processed in two countries.
In this specific instance, the order would have had to be lodged with an authority in Australia and also in the U.S., where Google is headquartered. Then, the U.S. would have had to organize the document being served.
In this case, Dr. Kabbabe's attorney used a legal loophole to convince the court that the dental surgeon could serve Google by international registered mail.