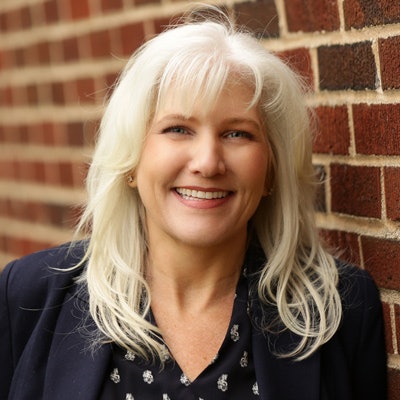 Editor's note: This is another installment in a yearlong series that is designed to help dentists and team members understand their practice management software better.
Today, we are providing you with another tip from Dayna Johnson, a certified Dentrix trainer and founder of Novonee.com. If you have a Dentrix question you would like Dayna to answer for an upcoming column, you can email her at dayna@novonee.com.
Q: My front office team writes the treatment plan estimate for the patient by hand. This takes a long time and also is not very professional for the patient. Why can't my Dentrix software print out a professional-looking, accurate estimate?
A: This can get a little complicated when you take into consideration all the crazy limitations and exceptions that insurance plans currently have in place. Today, let me help you get as close as possible. We must realize that it is only an estimate and the patient is ultimately responsible for the full balance.
Here are some tips for you and your team:
If you are contracted with the insurance company, using your contracted fee schedules in Dentrix can bring the accuracy up significantly. You can set up your software to use contracted fees for the patient treatment plan and the patient ledger, then send your full fee to the insurance company.
Your first line of defense is making sure the Coverage Table is as accurate as possible. This encompasses the max, deductible, and the coverage percentages in each category. You can customize the categories to fit within the guidelines of the plan. This is also where you would set up if it is a true co-pay plan.
The second tier of accurate estimates is using the Payment Table. One thing to remember is that the Payment Table overrides the Coverage Table. Therefore, if you have a lot of "stuff" in your Payment Table, it will ignore the deductible in the Coverage Table. The Payment Table is great for those exceptions that fall outside one of the categories in the Coverage Table, such as if the plan does not pay for occlusal guards or if the plan downgrades for posterior composites. If you are using fee schedules, only use the Payment Table for exceptions.
In the Deductible section, make sure the amount used is accurate, especially if the patient has gone to a specialist or is a new patient.
Using these guidelines will significantly improve your treatment plan estimates and help give you a more professional-looking printout. I have always been an advocate of being more proactive on the front end of the insurance setup so the end result is better.
If you have followed my tips and you are still having trouble, I would more than happy to help with some online training. You can also learn more from our webinars in Novonee.
Dayna Johnson is the founder of Novonee, a Dentrix online community. She can be reached via email at dayna@novonee.com.
The comments and observations expressed herein do not necessarily reflect the opinions of DrBicuspid.com, nor should they be construed as an endorsement or admonishment of any particular idea, vendor, or organization.