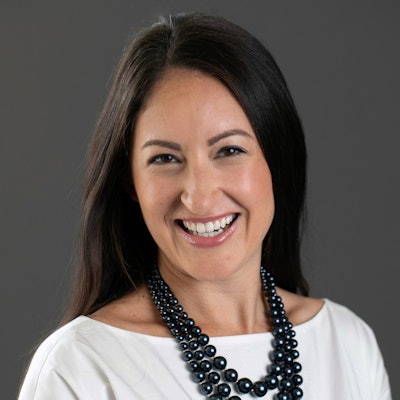 Whether your dental office is open or closed during the coronavirus disease (COVID-19) pandemic, what we all share is the fear of uncertainty. The dental profession is full of some of the most motivated, hardest working individuals out there, and they are not used to having free time.
However, now is not the time to try and look at this as a setback. Instead, look at it as an opportunity to do tasks that will benefit your office when it reopens. Tasks that can have a huge impact but often get overlooked or delegated to someone else have to do with your online presence.
Now is the time to make your online presence shine. Try the following four simple tasks to improve your practice's online presence and get you noticed by existing and potential patients:
1. Assess your site's homepage
Your site's homepage is where most potential patients likely get their first impressions of your practice. Therefore, the way the page looks, how easy it is to navigate, and what information it offers matter.
Have you ever stopped and evaluated your page's user experience? Take the time and do it now.
First, see how long it takes to load your homepage. Check this out on both mobile devices and desktops. The speeds may differ. If it takes longer than two seconds, you have a problem. Studies have shown that visitors will not wait around for pages that take longer than two seconds to load.
If your page is taking too long, think about reducing the size and the format of your images. Both can slow down a page.
Now, view your homepage through the eyes of a first-time visitor. Is your imagery eye-catching? Is your menu easy to navigate on both desktop and mobile? Do you display the most relevant information up front, or do users need to scroll to find out what makes your office unique?
Then, be mindful of search engine optimization (SEO). Which keywords are contained within your bolded headings? Are they the ones that rank high with Google? If not, it's time to make some changes.
Lastly, are you linking within your homepage? Links to schedule appointments, various service pages, practice reviews, and your social media sites help keep your visitors engaged. If they are engaged, they stick around longer. The longer they stay and the more pages they visit on your site, the more Google favors you in organic search.
2. Check local listings
Many dentists know about Google My Business and Yelp, but did you know that you can display your business for free on more than 100 local listing sites? With that in mind, your business should be represented on Foursquare, Yahoo, Bing, Angie's List, Yellow Pages, and ShowMeLocal. Set up your business profiles and also ensure that all information is accurate and matches. Not sure where you stand with listings? Hop on over to Moz Local. It offers a free local online presence search that lets you know where you can improve.
3. Respond to reviews
Take the time to respond to online reviews that are awaiting replies. Respond with meaningful and heartfelt responses. Let those who have left you positive reviews know that you are humbled and appreciative. Consider reaching out to any reviewers who have given you fewer than five stars to get more insight into their issues. This could give you an opportunity to improve, and it shows your patients you care. Also, it may trigger the person to remove the bad review.
4. Make a social media calendar
If you have not yet set up social media accounts for your office, do it now. If you have them but often aren't sure what to post, try using your downtime to plan out the next few months of social media posts. Print out a calendar or use a free online planning tool, like Trello. When planning content, focus on what would be valuable to your audience and what makes your practice unique.
If your mind is still drawing a blank, do a simple Google search. You will find upcoming national holidays, special days of celebration, and other news that are sure to get creative juices flowing.
Stay busy, stay focused
Getting to work on these four tasks will keep you connected to your profession, boost your online presence, and, hopefully, bring in new patients and strengthen the relationships with the ones you have.
Remember, however you choose to spend your time, we will all get through this together and come out stronger in the end.
Mikaeya Kalantari, DDS, is a pediatric dentist at Sunshine Smiles of Orange County and the founder of Thinking Outside The Drill.
The comments and observations expressed herein do not necessarily reflect the opinions of DrBicuspid.com, nor should they be construed as an endorsement or admonishment of any particular idea, vendor, or organization.