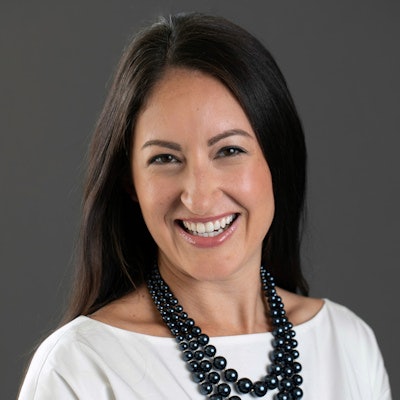 I recently wrote about and expressed the importance of developing a social media strategy for your dental office. Developing a social media strategy is important to keep up with the current times of digital marketing, and it also provides a helpful framework with which to plan out your long-term social media content. Although it is a little bit of a time investment upfront, planning out your social media content as opposed to posting on the fly can lead to a much more cohesive and successful outcome.
As dentists and business owners, we tend to wear multiple hats. With that, adding social media on top of all the other daily tasks can seem daunting at first. However, planning out your social media channel content will allow you to really think through the process of what you want to convey to your audience, as well as the timing of when you want this message to be received. Planning out your content can be as simple as pulling out a paper calendar and penciling in ideas, or perhaps something more advanced such as utilizing an online scheduling service.
To begin with, I always recommend scheduling out your social media calendar one month at a time. Begin by taking a look at the month ahead. Highlight any holidays or special dates on which you know you want to post. Next, highlight any additional days that you also wish to post on to remain active on social media.
For best success, I always recommend posting at least four to five times per week on social media. Once you have your calendar highlighted with the days you wish to post for the month, you want to proceed with deciding what exactly to post on these days.
When planning out specific content, you first want to remember the three parts of a social media post: the image, the caption, and the engagement factors. For your social media strategy to be successful, you will want to ensure that each of your posts is strong in each one of these parts.
The image and caption
Regarding the image, do you plan to use your own photos, stock photos, or a combination of both?
For your caption, take some time to really think about your message. Are you wanting to impart some knowledge to your audience? Are you wanting to tell a story to your audience? What tone do you wish to set with your caption? Will it be humorous, easygoing, or serious? Setting aside the time now to think through what you want to say increases the likelihood that you will produce valuable, intentional content with which people will resonate.
The engagement
Another critical factor of social media posting is deciding on how you will optimize your posts for engagement. What hashtags do you wish to use? Are you able to geotag your posts with your office location? Within your caption, will you be asking others to comment or share your post? Driving engagement on your posts will increase the number of people who see your post, both those who already follow you and those who don't.
Scheduling
After deciding what days of the month to post and what content you will post for each day, you need to decide how you want to actively schedule your content. You can simply write all of the details into a calendar planner, decide what time to post, and then publish the content on the planned date and time. If you are more comfortable with digital methods, an online resource such as Trello can help you do this, as well as let you add your planned images. From there, you can simply cut and paste and reload your images when the time is right.
If you would rather utilize an online resource that will let you both plan out your content as well as post it to the social media platforms for you, then you may want to look into paid services such as Hootsuite, Buffer, or Later. These scheduling services will allow you to develop and control your own content but also give you the flexibility not to be tied to your phone or computer at the specified times, as the planned content will post automatically for you.
However you choose to do it, keep in mind that being prepared and planning ahead can actually save you time and mental energy in the long run. Just like with many things in life, planning is the ultimate key to success!
Mikaeya Kalantari, DDS, is a pediatric dentist at Sunshine Smiles of Orange County and the founder of Thinking Outside The Drill.
The comments and observations expressed herein do not necessarily reflect the opinions of DrBicuspid.com, nor should they be construed as an endorsement or admonishment of any particular idea, vendor, or organization.