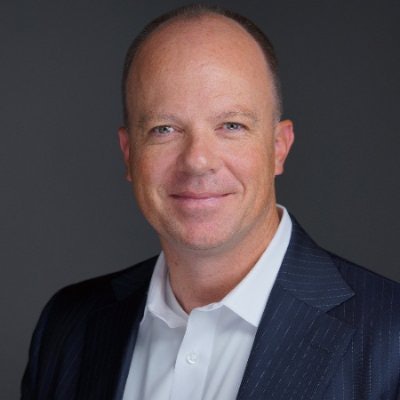 COVID-19 has infected more than human beings. Its tentacles have reached the very essence of dental practices everywhere and shut them down unmercifully.
The questions abound as to whether dental services, other than emergency services, are essential care for the public. Maybe in the short term it might be nonessential to have a routine prophylaxis, but certainly not for any significant length of time. At the ruling, dental care took a step back in time to when there weren't any preventive care procedures or periodontal maintenance to sustain dental health. With preventive and maintenance care postponed, there will be a backlog of patients needing to receive immediate attention when the government deems it a reasonable time to reopen our practices to see all patients.
Define what emergency services are available at your practice and encourage the patients to call or email with any questions or concerns. Have updates on your website and news about the current status of the pandemic or the recovery taking place. The ADA has provided a flowchart to determine guidelines for emergency care.
Many dental practices have shut down and furloughed or laid off staff permanently, and others have kept some critical workers to keep the practice viable until the worst has passed. It's unknown how quickly we can get back to normal once the virus peak has flattened. Will we have a "new normal" that will involve new systems and new paradigms? Our lives have changed and there will be challenges to rekindle the value of preventive and restorative care that is truly "essential" to total well-being.
Experts are writing a lot about what we can do during the pandemic to keep from hitting the bottom, but we need to know what to do when we come back to work to bring us to where we left off -- or at least close enough for comfort.
As a dentist and a business entrepreneur, I have spent many a night contemplating the world as it has changed over the past couple of months. Here are some of my thoughts and ideas for regrowth.
Renew and revive your leadership skills
Maybe you have come to question whether you are a strong enough presence to lead your team amid a challenge like no other one we've faced. No one has been through this, so turning to a business or leadership coach would be a great idea. Creating a positive learning environment and exchanging ideas and information are critical to building the team spirit.
Hire new staff or rehire terminated staff
There are many questions involving the rehiring of your previous employees versus a new team. Cash flow has suffered. Communicate openly and with transparency. Don't make promises of future prosperity, but be positive. Consult with your accountant or financial adviser on whether you can pay salaries and to whom. Some or all of the team may be collecting unemployment, and if you hire any or all back, they need to know what you can pay and what benefits you can offer. Be knowledgeable about your state's unemployment rules so you can help with questions.
Consider outsourcing tasks and practice systems that affect immediate cash flow
Hopefully, during the shutdown, someone knowledgeable was contacting patients by email or phone to reassure and connect. Was this person working unpaid insurance claims or making some collection calls to maintain a cash flow to cover expenses? If not, it would be prudent to consider outsourcing insurance filing, follow-up, appeals, and collection calls to a company that works remotely and specializes in results.
Patient communication systems will need to engage in a way that reassures patients that the practice is up and running with new and better ways to protect everyone from microorganisms. Don't leave it up to patients to ask; they are all wondering about it. Detail in a written document how you intend to protect your patients and employees. The U.S. Centers for Disease Control and Prevention (CDC) offers guidelines about infection control in a dental setting. Post your sterilization adherence to accepted guidelines on your website and in any marketing material and do some or all the following:
Liven up your dental practice website with some humor and uplifting articles, blogs, or information relevant to the current world situation.
Add additional hours and days for patients who want to get back to their regular scheduled prophy (when you can).
Reach out to patients by phone if they haven't called in to reschedule. Reassure them about how they will be treated in the wake of the pandemic.
Before you open the doors again, evaluate what worked and what didn't work before the pandemic. Now is the time to update the practice, train the team, and set new goals or evaluate current ones. You can also take a close look at the overhead numbers and what you can do to lower the numbers and create a better cash flow.
Consider adding teledentistry to your treatment options during and after the pandemic. Being prepared for a possible future interruption should be anticipated.
Thinking ahead to when we can open our doors again needs a strategic plan of action. Just opening the doors will not work to the best advantage. How you handle this critical transition will determine how quickly you can build a stable and secure dental practice.
James Anderson, DMD, is a practicing dentist in Syracuse, UT, and is the CEO and founder of eAssist Dental Solutions. He can be reached via email.
The comments and observations expressed herein do not necessarily reflect the opinions of DrBicuspid.com, nor should they be construed as an endorsement or admonishment of any particular idea, vendor, or organization.