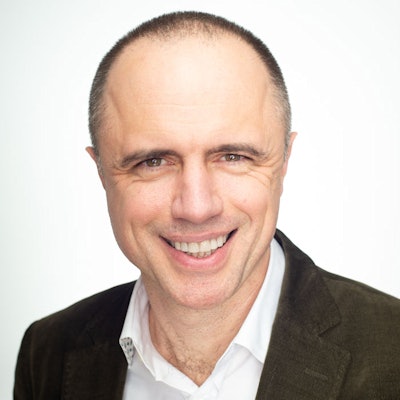 Like the rest of the world, our business was not expecting 2020 to be a year of immense and immediate change. Despite the upheaval caused by the COVID-19 pandemic, our team has adapted in real-time and learned several key insights that have helped us make this one of our best growth years.
Diamond Braces is a family-owned orthodontics practice, with 33 locations across New York, New Jersey, and Connecticut, the majority of them in New York City. We started 2020 with plans to open several new practices in the first quarter -- but fate had other plans for us.
The early months of the pandemic were grim for our communities and our business. As you likely read, the New York City region was one of the first and hardest-hit pandemic zones in the nation. According to the U.S. Centers for Disease Control and Prevention (CDC), the city lost nearly 19,000 lives to COVID-19 between February and the end of May. All of our offices closed following multiple statewide shutdown orders, and we were forced to lay off 90% of our employees. Then, we scrambled to adapt to an entirely new environment.
The months that followed were some of the toughest I have ever faced -- as a business owner, dental professional, and member of my community. I'm proud to say that Diamond Braces overcame the challenges presented by the pandemic. Since June, we've hired back 100% of our employees, added 80 new team members, and opened six new offices, all with rigorous infection control procedures and enhanced COVID-19 safety protocols. We've developed a secure, HIPAA-compliant telemedicine platform from scratch and are currently creating a dental assisting program to develop new talent. Despite the hurdles, 2020 was a success for Diamond Braces, and we look forward to 2021.
Here are some of the key insights I've learned about how to thrive in today's uncertain pandemic economy as a multipractice orthodontic practice.
Use teledentistry as a supportive asset to your in-office team
The pandemic accelerated the trend toward teledentistry. While it will never replace professional face-to-face dental care, my practice has learned how to adapt telehealth to support our team, provide better service to our patients, and reduce physical traffic in our offices for greater health and safety of our communities.
Our teledentistry platform provides care in three critical areas: emergency appointments, initial consultations, and progress checks. For emergencies, video calls establish whether the situation can be handled at home or an office visit needs to be scheduled. For initial consults, we can provide a preliminary diagnosis and determine whether orthodontic intervention is necessary. And progress checks for both treatment and retention phases have reduced the number of office visits per patient, allowing for less crowding and more time between patients.
Dental billing practices have quickly caught up with the rapid shift toward teledentistry. The ADA has released new coding guidelines for telehealth visits, and the U.S. Centers for Medicare and Medicaid Services has likewise broadened access to telehealth for beneficiaries.
Teledentistry is appealing to patients for safety reasons as well as efficiency. We now have patients conducting videos calls with our doctors while waiting for the bus or walking home from work, and they promptly receive a personalized smile assessment via email. This efficient, on-the-go style is well-suited to today's modern patient, and it has helped us increase retention and engage new patients.
Reassure your patients with news about enhanced safety measures
As noted in a recent issue of the Journal of the American Dental Association, the prevalence of SARS-CoV-2 infection was found to be extremely low in dental offices. Many patients may still be hesitant to seek dental care, due to concerns regarding infection transmission in a medical office setting. As a recent CDC article made clear, oral health disparities coincide with other health disparities, including those that put populations at high risk for contracting COVID-19. For that reason, encouraging dental visits for our communities is more important than ever.
Like other dental practices, Diamond Braces immediately introduced new infection control procedures, on top of our already-stringent policies. We installed high-speed evacuation suction in all locations, as well as ultraviolet filters in our heating, ventilation, and air conditioning (HVAC) systems. As orthodontists, we were able to work with less water, so we cut water lines from high speeds to reduce contamination, and mandated peroxide rinses for any higher-speed procedures. We introduced telephone triage, clinic questionnaires, and temperature checks, all of which have been found to reduce the potential for infection spread.
To highlight these efforts and assure our patients of their safety in our offices, we launched a practice-wide campaign to spread the news. We wrote company news stories, shared new safety measures on social media, and sent out regular updates to our patients through text and email. Our marketing team even used our TikTok and Instagram accounts to get the message out. We have our COVID-19 safety measures highlighted visibly on our webpage, using friendly, positive graphics designed to put patients at ease.
These days, our patient reviews on Google, Yelp, and other platforms often highlight our COVID-19 safety measures, and we make sure to thank people for their reviews. Positive feedback from our patients assures others that we can keep them safe and healthy while providing expert orthodontic care.
Communication and adaptability are critical skills, now more than ever
Just as technology and modalities change, so, too, does the business landscape. Over the course of this pandemic, we will doubtless see the closure of many medical practices. However, in an industry where the demand is always high, adapting to the current environment is key to survival and to growth.
As a dental provider in one of the country's most competitive economic regions, Diamond Braces has thrived by staying true to our mission: making outstanding orthodontic care affordable and accessible for our communities. Over the past 20 years, we've encountered a number of economic and structural hurdles, but our commitment to our mission has remained the same.
By focusing on what we can and must do, and not on what we can't or don't do, Diamond Braces has successfully weathered the pandemic economy, opening new offices and hiring new staff members. We're proud to be a part of the tri-state area's vibrant economy, and we intend to be creating healthy smiles here long into the future.
Dr. Oleg Drut is the founder, owner, and chief clinical officer of Diamond Braces, an orthodontics practice with locations across New York, New Jersey, and Connecticut. A graduate of New York University (NYU) College of Dentistry, Drut opened a single practice in Hackensack in 2000 with the goal of making orthodontic care accessible and affordable for more families in his community. Since then, Diamond Braces has helped more than 100,000 patients achieve healthy, beautiful smiles. Drut has 20 years of experience in management, office setup, workflow supervision, and training and mentorship of new orthodontists.
The comments and observations expressed herein do not necessarily reflect the opinions of DrBicuspid.com, nor should they be construed as an endorsement or admonishment of any particular idea, vendor, or organization.