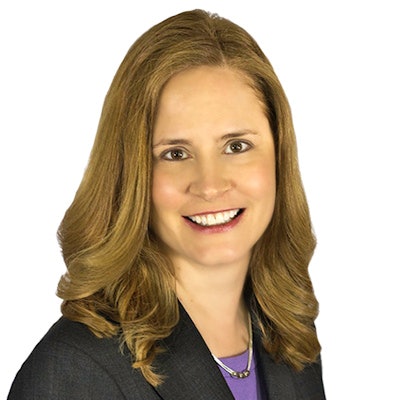 As a basketball coach, NCAA March Madness is something I look forward to every year -- even during the COVID-19 pandemic. Because I watch both the women and men play, I get to fill out two tournament brackets. You may be thinking this has nothing to do with your practice, but hang with me, there are a lot of similarities.
Look at all of the teams that start the tournament. They have worked hard all year, in the off-season and regular season, preparing for postseason play. You see the excitement of all of the teams during the selection process. How did they get there? What happened for some teams to make it and others not? How does this relate to you and your dental office? If you refer to the people who work for you in your dental practice as a team, keep reading.
All dentists I have spoken with tell me they have a team working for them. Well, what do you call the leader of a team? The coach. I teach office managers and dentists how to be the coach of their team. This form of leadership is much different than what typically happens in most practices across the U.S.
As the coach, you need a plan, and that plan can be broken down into different segments: your mission statement and vision statement. Your mission statement is something that is developed with your team and is shared with your patients.
Your vision statement, on the other hand, is so comprehensive that it is part of your business plan and is not shared with your patients. It is a document that is developed with the input of your team and will be referred to by your team. It is not a piece of paper you fill out and stick on a shelf. It is part of your plan as the coach. It is used for your practice time and your game time as the coach of your dental practice.
I define your "practice time" as when you are not seeing patients and your "game time" as when you are seeing patients. Hopefully, you are now getting a clearer picture of what I am referring to when I say the NCAA tournament has a lot of similarities with your practice.
Let's dive a little deeper. Your morning huddle is part of your practice time and is used for your team to communicate what is happening that day. Your team meeting is used for those items that need more time for discussion, as well as topics on which the team needs more clarity. Like on a basketball team, no one is perfect, and it's takes constant practice of the fundamentals to be the best for your patients and your dental practice.
Another key element of your practice time is preparation. As the coach of a basketball team, you must prepare for anything and everything. What play will you draw up on an inbound play in different circumstances? What press will you use? The list is endless really. Add on top of that how your playbook will change when players are in foul trouble.
In your dental practice, preparation is also necessary for you and your team. Do you know how you are going to react to a medical emergency? Do you practice so everyone knows what they need to do and when? What happens if someone is out sick? You need to practice those situations, as well as your communication skills regarding treatment plans and how to calm a patient who is upset about a bill or lack of insurance coverage.
I think the picture is getting much clearer regarding the similarities between coaching your dental team and a basketball team. The topic could be anything -- the key is preparation, so that you and your team know what to do and when. Preparation and making immediate adjustments are going to be the key to winning games and taking care of your patients.
I have mentioned your practice and game time, creating your plan or playbook, and working the plan. Now what? What separates those who make the tournament from those who do not? The answer is consistency.
Consistency in your systems, processes, and protocols should be one of the main goals in your dental office. It's the same on the basketball court. Your knowledge as a coach and a player should always increase after every practice and every game. When your team competes well against your opponents during the regular season, you start preparing for postseason play and, hopefully, you have earned the right to be in the tournament.
If you need any help putting your playbook together, you can reach me at lynne@victorydentalmanagement.com.
Lynne Leggett is the founder and CEO of Victory Dental Management and the author of You Can't Coach Quit: How to Create a Winning Dental Practice for Your Success. She has more than 25 years of business experience in several industries, including dentistry, medical, pharmacy, sales, transportation, logistics, and project management. Learn more about her and her services, including some free offerings, on the Victory Dental Management website.
The comments and observations expressed herein do not necessarily reflect the opinions of DrBicuspid.com, nor should they be construed as an endorsement or admonishment of any particular idea, vendor, or organization.