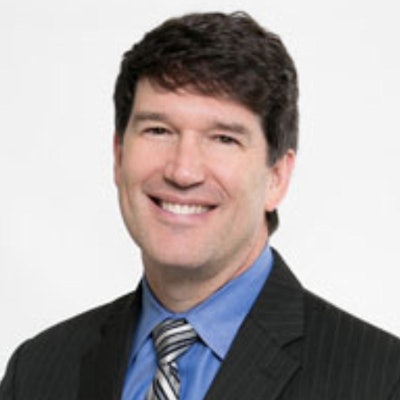 It's all about the number of new patients you can bring in. Right? Wrong.
I have had the privilege of 32 years of private practice, and one lesson I have learned with certainty is that it isn't about the sheer number of patients you rush through your practice. It's all about the relationships.
I suspect you've heard throughout your young career that "you should never treat a stranger." You never get a second chance to make a first impression. So, who taught us that bigger and faster are better? I prefer a different way to approach the new-patient experience, and by following this advice, you will see your connections, friendships, case acceptance, enjoyment, and profitability skyrocket as you move through your career.
One of the biggest fallacies in dentistry is the belief that your practice will automatically grow if you increase the flow of new patients. However, if you put your time and energy into enhancing your relationships with all patients, new and existing, amazing things will happen.
It has been estimated that the average practice has approximately $1 million of diagnosed but undone dentistry in treatment plans. This colossal missed opportunity to help our patients achieve goals for their health, teeth, and smile is often the result of a poorly thought out and implemented new-patient visit!
One of my dental heroes, Dr. Irwin Becker, the former chair of education at the Pankey Institute, once said to me that the reason most people have never received optimal care is that no one ever offered it to them. Put away your fear of rejection. Look at the new-patient experience through a different paradigm of dental care delivered with passion, enthusiasm, and a focus on how to out-listen the competition.
The foundation of this relationship begins with the first contact, whether via the phone or an email. With this first phone call, let new patients know how delighted you are that they have chosen your practice. That same day, either email or post a welcome letter on nice stationery and include a professionally designed new-patient welcome brochure.
When patients first enter your practice, greet them by name, confirm that their health history has been filled out, and direct them into a private consultation room -- on time! Being timely is important because most patients expect to wait in today's healthcare world. Start exceeding expectations immediately.
This is where I like to have the new patient, treatment coordinator, teammate, and doctor meet in private. Now is the time to ask open-ended questions and listen carefully. Consider going through the 10 questions described below.
1. Who can we thank for referring you?
This confirms how patients found out about your practice and allows you to seek another referral down the line. On the other hand, if they found out about you online, this is a golden opportunity to plant seeds for a five-star review.
2. How can I help you?
Learn in their own words why they came in. The worst question to ask is, "Are you having any problems?" If they say no and you try to discuss issues you see during your examination, you have created a conflict.
3. Tell me more.
Try to take the conversation to a deeper level. For instance, a patient may say, "I hate my smile." It is tempting to answer with your finest dental student response: "You hate your smile because I can see you have a diastema between #8 and #9, you have class II Div.2 laterals, and a Vita shade of A-17!"
Rather, stay in the moment, and ask a nonjudgmental question for elaboration and clarification. Trust me, the patient will be thrilled to tell you more.
4. How does that make you feel?
I guarantee that a patient's last dentist didn't take him or her down this road. If patients say they hate their smile, find out whether this is due to tooth color, size, or shape. Did someone make fun of them in a photo? You won't know unless you ask.
5. What did your last dentist tell you?
In my career, I have heard an unbelievable range of statements attributed to other dentists. While we need to be cautious for accuracy, sometimes our colleagues make judgments and presumptions that are not theirs to make.
6. Why now? What is your time frame?
The patient may be losing insurance in a week, moving out of town, or have a wedding or family photoshoot.
7. What are your long-term goals for health, teeth, and smile?
By finding out what the patient is looking with your practice, you can do a better job of meeting his or her expectations than if you are unaware of goals and expectations.
8. Who else has input here?
My wife is a nurse. All of our family healthcare decisions go through her. It is important to establish who is the decision-maker so that you don't waste time proposing a treatment plan and hear the patient say, "It's not up to me. I have to ask my mom/wife/son."
9. Do you have a budget in mind?
The patient may say he or she wants a gorgeous white smile and can pay $500. In that case, I'd offer a new Philips Sonicare DiamondClean Smart toothbrush and a Philips Zoom DayWhite or NiteWhite take-home tooth whitening treatment.
Furthermore, this is an opportunity to overcome finances as an objection to proper treatment. We always offer solutions to help patients save money, such as prepaying a week prior to care to receive a 5% bookkeeping courtesy. Break the fee down to how many dollars a day for a year or how many cups of coffee a week this will cost. The key is finding how to fit solutions into their budget.
10. When would you like to be finished?
Once you have established the urgency, you are on your way. When patients state their completion date, simply say, "We can do that." Then, move on.
Implementing the questions in practice
In my practice, we follow this private discussion by reviewing the patient's medical and dental history and then beginning a thorough new-patient exam. This process includes quality digital photos with a single-lens reflex (SLR) camera and a panorex (or cone-beam computed tomography image if needed). It also includes a full series and a comprehensive tour of the entire mouth with our Digital Doc intraoral camera.
We do this nonjudgmentally and try to contrast healthy areas with changes we see going on in the mouth. If the patient seems resistant to treatment, we may ask, "If I see changes going on in your mouth, do I have your permission to tell you?"
We do a thorough charting, periodontal probing, and oral cancer screening -- being sure to tell patients what we are looking for and how they can do their own self-examination. We will also further discuss orthodontic and airway concerns with patients and scan and/or impress for diagnostic information.
After this experience is complete, we thank patients for their commitment to our practice and set up a time for the appropriate follow-up treatment planning, case presentation, and hygiene appointments. In a very simple, healthy mouth, we may have the treatment coordinator combine these visits.
We always try to state that I and the team need to have time to study the information gathered prior to making a comprehensive treatment plan. We often refer to one of our very talented specialists prior to discussing comprehensive care.
We will follow up all new-patient experiences with a phone call and a hand-signed note from the team to thank patients for their trust and faith in us. We don't win everyone over, but those who choose this level of loving care and communication often are with us for ages.
Good luck, have fun, discuss with your team, and make the commitment to stretch and grow. Great things await you soon!
Dr. Mark Hyman is a dentist and public speaker from Greensboro, NC. He has lectured throughout North America and Europe at every major dental meeting and earned national and international recognition for his seminars. Hyman has loved his 32 years in private practice and currently serves as an adjunct full professor and special assistant to the Office of the Dean at the University of North Carolina Adams School of Dentistry in Chapel Hill, NC.
The comments and observations expressed herein do not necessarily reflect the opinions of DrBicuspid.com, nor should they be construed as an endorsement or admonishment of any particular idea, vendor, or organization.