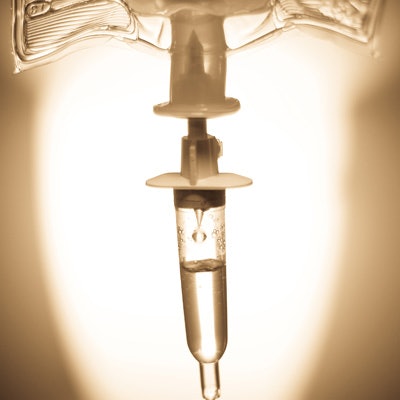 Researchers from Scotland found a significant drop in dental care visits after children in the U.K. underwent general anesthesia for dental procedures in a recent study. The findings were published on June 4 in the European Archives of Paediatric Dentistry.
While 85% of children in the study attended a dental exam in the 12 months before their dental general anesthesia (DGA) appointment, only 58% had an appointment the following year. The results suggest that children who undergo general anesthesia for a dental procedure may not be likely to return for additional care.
"The driver for this change is likely to be multifactorial, for example increased dental anxiety or a reduced perceived treatment need post-DGA," wrote the authors, led by Jessica Large, a pediatric dentistry trainee at the Edinburgh Dental Institute.
In the U.K., primary care dentists refer children to pediatric specialists to perform work under general anesthesia. The work is carried out at a hospital facility, and staff give families a letter requesting follow-up care upon discharge.
The study included 300 children younger than 17 years with an elective, planned dental procedure performed under general anesthesia in 2016 at one of two hospitals in northwest England. The authors sent survey questionnaires to the referring primary care dental clinics to better understand patient behavior in the year before and after the procedure.
A total of 43 primary care practices responded with complete information for 80 children. Patients were an average age of 6 years and 10 months, and very few were younger than 3 or older than 12.
Children in the study were significantly less likely to have a dental visit in the 12 months after their procedure than before. Furthermore, 10% of children had no contact with their primary care dentist in the year before undergoing dental general anesthesia. But that proportion jumped to 40% in the following year.
In a qualitative analysis, practices often said families had a lack of engagement with the dentist after dental general anesthesia. Some patients also moved to another practice.
"Patient was new to the practice in 2015 and never returned. Health board informed us that they have transferred to another practice," one clinic wrote.
"Patient's mum refused to consent to second DGA appointment and direct restorations were attempted but not successful in March due to poor cooperation," another noted.
Clinics also performed few preventive interventions for children in the study, including oral hygiene instruction, diet advice, fluoride varnish, and fissure sealants. A total of 38% of children received no form of preventive treatment -- a finding the authors deemed "inadequately low considering the recommendation for enhanced prevention for all high caries risk children."
"This research clearly shows that attendance for regular examination and preventative interventions in primary dental care for high caries risk children is suboptimal," they added.
Additionally, only 6.3% of children attended a postoperative review appointment. The low turnout may reflect primary care practices failing to arrange for a review or families believing that the visit is unimportant, the authors wrote.
In a bit of good news, Large and colleagues found only 5% of children attended an emergency appointment for dental pain or infection in the year after the general dental anesthesia procedure, compared with 34% of children in the year before the procedure. Furthermore, only one child with special needs required a repeat procedure under general anesthesia within 12 months.
The authors cautioned that the study had a low response rate and could include inaccurate reporting. They recommended developing more timely questionnaires for future studies.
"Further studies to investigate proposed methods of increasing participation with [primary care dentists], such as liaison with community oral health programmes and/or motivational interviewing, is recommended," the authors concluded.