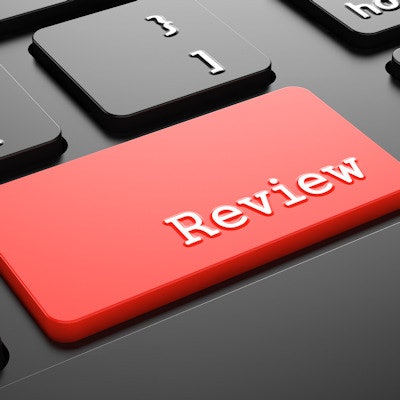 The U.S. Federal Trade Commission (FTC) is cracking down on fake online reviews. The government agency sent a warning notice to more than 700 major U.S. companies, including numerous ones connected to the dental industry.
In its Notice of Penalty Offenses Concerning Deceptive or Unfair Conduct around Endorsements and Testimonials letter, the FTC states that positive consumer reviews are "a type of endorsement." As a result, online reviews can be unlawful when they are fake or rewarded by an undisclosed form of material compensation.
The list of companies that received the FTC notice included 3M, GlaxoSmithKline, Tom's of Maine, Water Pik, Johnson & Johnson, Groupon, Procter & Gamble, and Yelp. No clinical dental providers or dental support organizations were listed in this initial round of FTC warnings. Civil penalties may accrue at up to $43,792 per violation.
"Fake reviews and other forms of deceptive endorsements cheat consumers and undercut honest businesses," stated Samuel Levine, director of the FTC's Bureau of Consumer Protection, in a statement issued on October 13. "Advertisers will pay a price if they engage in these deceptive practices."
In the October 13 statement, the FTC said that social media has begun to blur the lines between genuine content and advertising, which can result in deceptive endorsement, including through fake online reviews.
"Fake online reviews and other deceptive endorsements often tout products throughout the online world," the FTC stated. "Consequently, the FTC is now using its Penalty Offense Authority to remind advertisers of the law and deter them from breaking it."
Fake reviews are a big issue on Yelp, Google, Facebook, and other social media sites, said Kathryn "Kay" Dean, founder of Fake Review Watch and formerly a special agent with the U.S. Office of Inspector General.
Dean's efforts to expose bogus online reviews have often focused on healthcare and, in particular, the dental industry. Recently, Dean released a YouTube video detailing abuses with manufactured positive online reviews for a pediatric dental practice in Indiana. Dental practices may also be subjected to an organized campaign of fake negative reviews, as Dean demonstrated in another video.
When asked about the FTC's actions, Dean praised the FTC's effort to crack down on bogus online reviews, calling it "good news" and "a step in the right direction." However, she pointed to a need for Congress to reform Section 230, part of the U.S. code that generally provides legal immunity for large tech companies for third-party content posted on their platforms.
"The tech companies that host the fraudulent reviews -- Google, Yelp, and others -- escape liability due to Section 230 protections," she said.
Dr. Michael W. Davis practices general dentistry in Santa Fe, NM. He also provides attorney clients with legal expert witness work and consultation. Davis also currently chairs the Santa Fe District Dental Society Peer Review Committee. He can be reached at MWDavisDDS@Comcast.net or SmilesofSantaFe.com.
The comments and observations expressed herein do not necessarily reflect the opinions of DrBicuspid.com, nor should they be construed as an endorsement or admonishment of any particular idea, vendor, or organization.