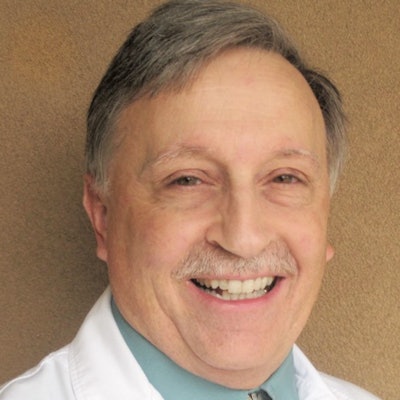 During the COVID-19 pandemic business closures two years ago, numbers of dental practices struggled as revenues and patient visits dived. In response to the plight of small businesses, the U.S. Congress passed the Coronavirus Aid, Relief, and Economic Security, or CARES Act, which was signed into law by former President Donald Trump on March 27, 2020.
One provision of the CARES Act was to establish the Paycheck Protection Program (PPP). Before the federal program ended on May 31, 2021, the CARES Act tasked the U.S. Small Business Administration (SBA) with administering and backing PPP loans. The program's primary objective was to assist small businesses, including small business dentistry, in keeping their workforce employed.
The PPP loans held numerous stipulations for small business borrowers. For dentistry, the maximum annual receipts were required to be under $8 million. Generally, small business borrowers were required to have fewer than 500 employees, and the maximum amount borrowed could be 250% of average monthly payroll expenses -- up to a maximum of $10 million. The money was intended to cover up to eight weeks of payroll, as well as debt payments, mortgage interest payments, rent, and utilities.
On April 3, 2020, the SBA issued affiliation rules related to PPP loans. One of those rules stipulated affiliation based on management, in which a company is considered an affiliate if the CEO or president of a parent company also controls the management of a subordinate company.
"Affiliation also arises where a single individual, concern or entity controls the management of the applicant concern through a management agreement," the document states.
This is important when considering the role of dental service organizations (DSOs) in PPP relief. In agreements between a dental practice and a DSO, the contract will often state the agreement is based on an independent contractor relationship. Yet the alleged independent relationship between the practice and the DSO may be considered an affiliation -- business management agreements can give the DSO substantial control over the practice.
This raises a moral question: Should practices affiliated with private equity-backed DSOs have qualified for PPP loans?
Private equity and the dental industry
Private equity firms are major players in the DSO space -- KKR is the majority holder of Heartland Dental, and Aspen Dental is backed by Ares Management and Leonard Green & Partners. Firms like these asserted that their companies did not secure funding from SBA loans, according to a 2020 Bloomberg Law article. But big-business DSOs held in the portfolios of the private equity industry did secure PPP loans for their owner dentists.
Bloomberg Law reported that on April 19, 2020, TAG - The Aspen Group Founder and CEO Bob Fontana said, "Two weeks ago, we worked with practice owners to submit PPP loan applications. We are thrilled to report that every loan request we submitted has been accepted."
A spokesperson for the private equity-backed company told Bloomberg Law that Aspen did not seek SBA loan financing. Instead, the company "provided payroll and operations data, as required in the loan applications, for those independent practices who chose to apply for the PPP loans."
Nonprofit investigative journalism newsroom ProPublica released a database of companies approved for federal loans. Multiple Aspen Dental entities received PPP loans totaling millions of dollars, but it was far from the only private equity-backed DSO to show up on the roster.
Practices affiliated with KKR-backed Heartland Dental also received PPP loans, the ProPublica database showed. Yet another large DSO, MB2 Dental, had numerous affiliated practices obtain SBA loans, according to data in the ProPublica database. At the time of the loans, MB2 was in the portfolio of Sentinel Capital Partners. Charlesbank Capital Partners has since acquired the company.
Don't hate the player; hate the game
Through the PPP, the federal government recognized that small businesses lack the capital access of larger corporations. PPP loan forgiveness was conditional on dental practices and other small businesses using the loan in compliance with its rules.
Even if the use of PPP loans by private equity-backed firms was legal, the program was not intended to help companies with other means of financing. Small business dentists rarely can issue securities in bond markets, as is common within the private equity industry to raise cash. Further, larger corporate entities frequently maintain substantial cash on hand for emergency situations.
It may be tempting to denounce the actions of private equity firms, including those with DSOs in their holdings. In reality, these companies often act only after significant consultation with their legal counsel. The responsibility of corporate directors is to generate the maximal return on investment for their shareholders. If companies surmise there is little chance for government action, what are the risks?
The distribution of PPP loans within the dental industry exposed the failure of our government regulatory system as it operates today. I question whether we are examining a small element of crony capitalism between big-business interests and the federal government in which the government, through its actions and inactions, selects economic winners and losers.
Dr. Michael W. Davis practices general dentistry in Santa Fe, NM. He also provides attorney clients with legal expert witness work and consultation. Davis also currently chairs the Santa Fe District Dental Society Peer Review Committee. He can be reached at MWDavisDDS@Comcast.net or SmilesofSantaFe.com.
The comments and observations expressed herein do not necessarily reflect the opinions of DrBicuspid.com, nor should they be construed as an endorsement or admonishment of any particular idea, vendor, or organization.