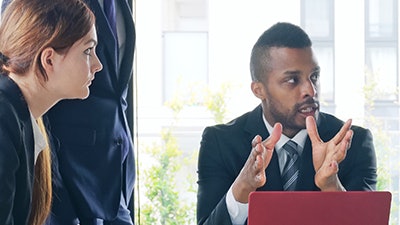 As the end of the COVID-19 public health emergency approaches in May, dentists need to ensure that they are complying with the U.S. Stark law, according to a webinar hosted on March 14 by the Dental Trade Alliance's lobbying firm Polsinelli.
Ensuring compliance with the U.S. law, which prevents healthcare providers, including physicians and dentists, from gaining financially from patient referrals, will help clinicians avoid potential penalties or consequences, said Kathleen Snow Sutton, an associate at Polsinelli, during the webinar.
"Parties are encouraged to act now to ensure arrangements are compliant with the physician self-referral law on or before the end of the PHE (public health emergency)," Snow Sutton said.
On January 30, the Biden administration announced that the PHE declared in response to the pandemic would end on May 11. The termination of the PHE will have ramifications for healthcare providers who have arrangements or restructured positions connected with blanket waivers issued by the U.S. Department of Health and Human Services (HHS).
The HHS issued the waivers under the Social Security Act to allow providers to operate during the crisis without concern of violating the Stark law, which prohibits physicians from referring patients to certain healthcare facilities where they have a financial interest. The waivers applied to multiple activities, including the sharing of office space and personnel and telehealth services.
Dentists should take several steps to prepare for the end of the PHE. Though documentation is encouraged by the HHS but is not required, clinicians should document any arrangements that relied on blanket waivers, including those specifically related to COVID-19. When the PHE ends in May, clinicians are required to have a written record of these arrangements, Snow Sutton said.
Also, dentists should assess arrangements they made with U.S. Department of Health and Human Services (DHHS) entities or any organizations that do business with a DHHS entity, including labs, imaging centers, pharmacies, and hospitals. They should evaluate whether payments they receive from clinicians or the rent they collect are set at fair market value.
Additionally, medical staff benefits, as well as nonmonetary compensation, must meet the limits outlined under the traditional Stark law, she said. Finally, clinicians should explore whether an arrangement can be adjusted to meet an exception of the law, Snow Sutton said.