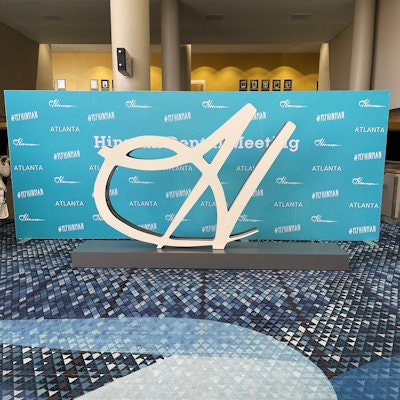 Dentists need to screen adults and children for sleep-related breathing disorders or possibly face legal ramifications, according to a virtual session at the 2022 Thomas P. Hinman Dental Meeting that is being held March 17-19 in Atlanta.
Dr. Ken Berley, a dentist and healthcare attorney licensed to practice in Arkansas and Texas, said most dentists likely don't know that they now legally obligated to screen their patients for sleep-related breathing disorders, which have been recognized as potentially serious medical conditions.
"Every dentist must be prepared to recognize patients who are dangerously sleepy and how to address that risk," said Berley, who is also president of the consulting and mentoring firm Dental Sleep Apnea Team.
In the U.S., more than 170 million people snore every night, and more than 52 million experience clinically significant obstructive sleep apnea. However, many don't realize the serious health consequences of sleep-disturbed breathing.
"Sleep-related disordered breathing and obstructive sleep apnea is the true pandemic in the U.S.," Berley said.
Legal issues
The legal obligation stems from the ADA's release of a policy statement in 2017 on the role of dentistry in treating sleep-related breathing disorders, according to Berley. The ADA states that dentists are in a great position to identify adults and children with sleep-related disordered breathing and are "encouraged" to screen patients.
When a dental legal issue comes before a court, it may interpret policy statements from the ADA and dental schools, as well as the Dental Practice Act in each state, as the standard of care, Berley explained.
"It places the burden directly on dentists that patients are getting the care they need," he said.
This is similar to what happened several years ago when the ADA released a policy statement suggesting dentists screen patients for oral cancer.
"After this statement, we started seeing more lawsuits of dentists being sued for not doing an oral cancer screening," Berley said.
When ADA policy statements are released, it is saying that "a reasonable and prudent practitioner in the same or similar circumstance would screen," Berley said. "It's going to be interpreted as your standard of care to screen for sleep-related breathing disorders."
Create protocols
To protect oneself against legal actions, clinicians need to adopt screening practices and document outcomes in patients' charts.
Clinicians should ask patients whether they snore or experience excessive daytime sleepiness, which are signs of sleep-disturbed breathing. Also, they should take comprehensive medical and dental histories and ask patients about underlying conditions, like hypertension, that make people more prone to sleep-disordered breathing, Berley said.
Additionally, dentists may want to evaluate patients using the Epworth Sleepiness Scale or the Stop-Bang Questionnaire, both of which are screening tools, he added.
"Whether or not you decide to treat patients with sleep-disordered breathing, please document that you are screening patients," Berley said. "You'll be amazed at the number of patients who will thank you and say you've saved their lives."