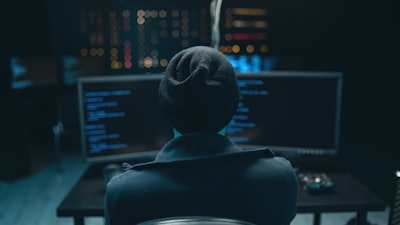 Part of Henry Schein's manufacturing and distribution businesses was struck on October 14 with a cyberattack, but its practice management software has not been disrupted, according to a company press release dated October 15.
Actions were taken, including taking certain systems offline, to contain the cyber incident, which temporarily disrupted some of Henry Schein's business operations. It is working to resolve the situation as soon as possible, according to Henry Schein.
The company has engaged outside cybersecurity and forensic information technology experts to help investigate any data impact and to further respond to the strike. Additionally, relevant law enforcement authorities have been notified. During this time, Henry Schein appreciates customers' and suppliers' patience and understanding, according to the release.
Henry Schein is one of several recent victims of cybersecurity incidents.
Most recently, in August, dental laboratory Absolute Dental Services announced that six months earlier it had been hit with a data security incident. At the time, the Durham, NC-based lab reported that the security incident may have exposed customers' personal and health information but did not disclose how many people may have been affected.
In March, MCNA Dental was the target of a cybersecurity attack that possibly exposed the sensitive data of nearly 9 million patients. In February, dental service organization (DSO) Great Expressions Dental Centers, which is affiliated with about 300 dental practices, was hit by a cybersecurity incident that may have exposed sensitive patient data.
In April, TAG - The Aspen Group, the parent company of DSO Aspen Dental that includes about 1,000 affiliated practices, also fell prey to cyberattackers. The security incident affected the company's ability to access the scheduling, phone, and other business applications at Aspen Dental. The event possibly exposed personal patient information.