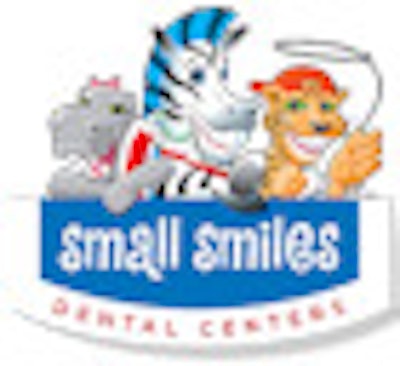 Church Street Health Management, a private-equity-backed company managing 63 dental centers under various "Smiles" brands in 21 U.S. states, has emerged from bankruptcy with new owners, a new identity, and a new strategy for staying in the dental game.
Now going by the moniker CSHM, the company has a history of legal problems that forced it to file for bankruptcy earlier this year and prompted additional federal scrutiny.
For example, in January 2010, while still known as Forba Holdings, the company paid $24 million plus interest to settle allegations of Medicaid fraud with 22 states and the U.S. Department of Justice. The fine resulted in part from a policy of "converting" patients, whereby dentists were systematically urged to perform additional procedures and the number of procedures performed was tracked.
"For us to find somebody to be in material breach ... they've had repeated problems."
— Roberta Baskin, Office of the
Inspector General, HHS
While Forba acknowledged no wrongdoing in the settlement, it did agree to a five-year corporate integrity agreement (CIA) with the U.S. Department of Health and Human Services (HHS) that put procedures and reviews in place to ensure the company maintained appropriate care standards. A compliance officer at CSHM certified the new policies as implemented in May 2010.
But one year later, the HHS cited the compliance officer and the company's chief dentist for false statements and four alleged violations of the CIA. And on May 13, 2011, the HHS Office of the Inspector General (OIG) issued a $230,000 penalty against CSHM, the largest stipulated penalty that the OIG has ever issued, according to Roberta Baskin, director of media communications at the OIG.
"CSHM began having problems pretty quickly," Baskin told DrBicuspid.com. "For us to find somebody to be in material breach ... they've had repeated problems. When we issue penalties, we look at their prior performance under the CIA and take it into account."
Bankruptcy and new ownership
The company paid the penalty and pledged to address the deficiencies HHS cited. But subsequent problems regarding a Small Smiles clinic in Manassas, VA, were found by CSHM's independent monitor, Bloomberg Businessweek reported. A review concluded that more than 104 of 244 root canals performed at the clinic were medically unnecessary.
As a result, in March of this year, HHS delivered a Notice of Material Breach and Intent to Exclude that nearly stripped the company of its Medicaid privileges, according to Bloomberg, which noted that more than 90% of the company's $161 million in revenues last year came from Medicaid and the state Children's Health Insurance Program.
The HHS's letter, dated March 13, 2012, cited CSHM for numerous violations of the CIA at the Small Smiles Dental Center of Manassas, and ordered the company to divest the center in order to avoid being excluded from federal healthcare programs. The HHS also required the company to perform a review of claims documentation associated with CSHM dentists with high pulp-to-crown ratios to determine whether such documentation supports the medical necessity of the services within 120 days of the letter being issued.
Despite CSHM being found in "flagrant violation" of the CIA and poor pediatric care standards, it was able to avoid exclusion by claiming that a disruption of care would result from the government carrying out the exclusion threat, Bloomberg noted. Ultimately, HHS gave the company 30 days to address the breaches; CSHM then accepted increased site reviews and divested the Manassas dental center.
Problems arose yet again regarding an Oxon Hill, MD, location, according to Bloomberg. HHS issued a letter on May 15 after an independent monitor identified "serious quality of care infractions" during a March 7 visit. The letter noted the government's concern that a visit from the company's chief compliance officer, chief dental officer, senior vice president of operations, executive vice president of operations, compliance attorney, and regional director conducted on February 15 and 16, 2012, failed to turn up any issues.
In February, these ongoing issues pushed the company to file for bankruptcy protection, citing debt burdens from legal costs and $17 million still owed to the federal government. As part of the bankruptcy reorganization, CSHM was acquired by Garrison Investment Group, a New York firm that specializes in "distressed debt."
CSHM still owes the federal government $10.8 million from the 2010 settlement, a spokesperson for the Justice Department told Bloomberg.
Repeated attempts by DrBicuspid.com to obtain comment from CSHM management were unsuccessful.