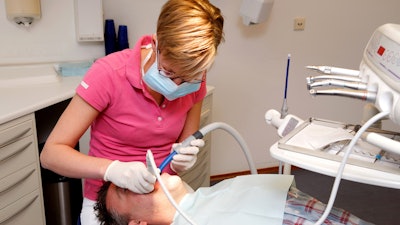 Every patient is unique, which means oral care plans need to be tailored to the individual. However, even low-risk patients are advised to visit a dentist for a preventive visit at least once a year.1 For many, even a single yearly preventive visit may be out of reach. Approximately 76.5 million American adults lack dental insurance, and nearly half of adults age 65 and older have no dental coverage.2, 3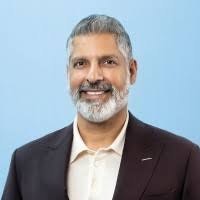 The importance of preventive care to overall oral health combined with the widespread lack of access to dental coverage creates a large population of Americans who forgo care because of cost, much to their detriment. Fortunately, well-crafted dental savings plans can help bring dental care within the realm of affordability.
Dental care is more cost-prohibitive than other types of medical care
Even those who have access to medical coverage do not necessarily have dental coverage. Medicare does not cover dental care, and Medicaid offers it as an optional benefit for adults. As a result, older adults avoid necessary dental care due to cost.
Even nonsenior adults forgo dental visits more than any other healthcare service because of financial barriers.4 Cost is the primary reason why adults avoid dental care, far outweighing other common reasons such as fearing the dentist or being unable to find a dentist who accepts a particular type of insurance.4
A combination of insufficient and restrictive public dental insurance options and costly private dental insurance is responsible for the significant financial barriers to dental care. On a federal and state level, redesigning public coverage policies could increase oral care access, but that process can be lengthy and difficult to execute. On a more local level, well-crafted dental savings plans can help increase care access without requiring large-scale policy changes, therefore helping those in need receive not only critical dental care but preventive care as well.
Preventive dental care is a need-to-have, not a nice-to-have, benefit
Delaying dental visits can have serious consequences in both the short term and long term. Over 2 million emergency department visits in 2018 were due to dental pain.5 Emergency department visits can be extremely costly, averaging $749 among nonhospitalized patients.6
The cost of an emergency room visit for dental pain far exceeds the cost of a routine dental visit. The short-term cost of an emergency room bill can be staggering, but the long-term consequences of delayed care are even more critical.
During preventive care visits, dentists check for cavities, periodontal disease, and abscesses, but they also examine patients for signs of oral cancer, imminent tooth loss, and other severe conditions. Regular cleanings remove plaque buildup and promote healthy teeth and gums, and checkups help dentists understand a patient's baseline oral health.
Dental care is health care -- many serious conditions are linked to oral health, such as Alzheimer's disease and diabetes.7 Regular dental care is necessary to prevent infections, cavities, and other oral issues that start small but can grow into serious and even life-threatening health problems.
Medical savings plans can close the dental care gap
Well-designed medical savings plans can reduce the financial barriers to much-needed preventive care. For example, flexible spending accounts (FSAs) can be offered through employers. FSAs accumulate a specified percentage of pretax income, and those dollars can then be put toward dental expenses.
For those without access to employer-sponsored coverage, health savings accounts (HSAs) offer similar benefits.8 Both FSAs and HSAs can be used for medical expenses in addition to dental expenses. Ultimately, patients may have to make the hard choice between paying for medical care or for dental care if their FSA or HSA does not completely cover the cost of all of their medical and dental needs.
Patients deserve more options when it comes to medical savings plans, especially plans that specifically cover dental care. The one case study I can personally speak to is the Aspen Dental Savings Plan.
The plan, which was rolled out earlier this year, was created as a dental membership program for patients without dental insurance. Patients at participating Aspen Dental locations pay $39 per year for themselves and $20 per year for each additional family member. Members of the savings plan can access exams and x-rays at no additional cost, and they receive up to a 30% discount on many other dental services.
After launching the program in the spring of 2023, the plan was adopted by 96% of Aspen Dental locations. Doctor and patient feedback has been positive. Both agree the savings plan is a flexible and affordable option for those who have had difficulty accessing dental care.9 One data point to drive this point home: Aspen saw a 40% increase in the number of memberships month over month (February to March 2023).
Aspen Dental isn't the only organization offering a dental savings plan. Major insurers like Aetna, Cigna, and Humana also offer various types of dental care plans either in addition to or instead of traditional dental insurance.10
Overall, the need for both widespread preventative dental care and innovative dental savings plans is very clear. In the long run, regular oral hygiene appointments and dental checkups can result in measurable cost savings while preventing major dental issues. Oral care is a crucial component of overall health care, and increasing access by breaking down financial barriers to that care is a critical and urgent mission.
Dr. Arwinder Judge is the chief clinical officer for Aspen Dental, where he leads development and implementation of the programs that support dentists who own and operate offices across the Aspen Dental network. Judge serves as a clinical liaison to 3,800 providers across the country, providing professional development, support, and mentorship to dentists at various stages of their careers, from new dentists to experienced professionals looking to grow their practices.
The comments and observations expressed herein do not necessarily reflect the opinions of DrBicuspid.com, nor should they be construed as an endorsement or admonishment of any particular idea, vendor, or organization.
References
1. American Dental Association Statement on Regular Dental Visits. American Dental Association. June 11, 2013. Accessed May 5, 2023. https://www.oralhealthgroup.com/oral-health/american-dental-association-statement-on-regular-dental-visits-1002386023/
2. CareQuest Institute for Oral Health. Dental Insurance Is Out of Reach for Many. July 2021. Accessed May 19, 2023. https://www.carequest.org/system/files/CareQuest-Institute-SNOHE-Info-Dental-Insurance.pdf
3. Lankford K. 5 Things You Should Know About Dental Coverage and Medicare. AARP. April 19, 2023. Accessed May 19, 2023. https://www.aarp.org/health/medicare-insurance/info-2022/dental-coverage.html
4. Vujicic M, Buchmueller T, Klein R. Dental care presents the highest level of financial barriers, compared to other types of health care services. Health Affairs. 2016;35(12), 2176-2182.
5. Emergency department visits involving dental conditions, 2018. Agency for Healthcare Research and Quality. August 2021. Accessed May 19, 2023. https://hcup-us.ahrq.gov/reports/statbriefs/sb280-Dental-ED-Visits-2018.pdf
6. Emergency department referrals. American Dental Association. Accessed May 19, 2023. https://www.ada.org/resources/community-initiatives/action-for-dental-health/emergency-department-referrals
7. The many costs (financial and well-being) of poor oral health. University of Illinois Chicago College of Dentistry. August 6, 2019. Accessed May 19, 2023. https://dentistry.uic.edu/news-stories/the-many-costs-financial-and-well-being-of-poor-oral-health/
8. Plans that help you pay for dental care. American Dental Association. Accessed May 19, 2023. https://www.mouthhealthy.org/dental-care-concerns/types-of-dental-plans
9. Aspen Dental savings plan. Aspen Dental. Accessed May 19, 2023. https://www.aspendental.com/dental-savings-plan/
10. What is a dental savings plan? Is it worth getting one? Byte. Updated December 28, 2022. Accessed May 19, 2023. https://www.byte.com/community/resources/article/what-is-a-dental-savings-plan/