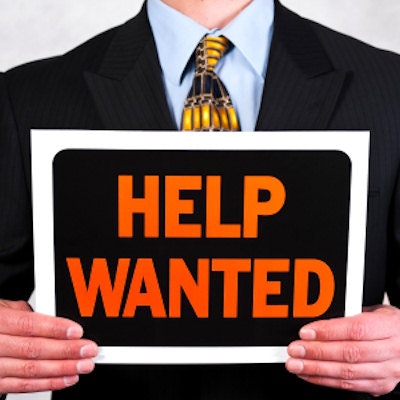 The current staffing shortages may negatively be impacting the patient experience, according to a survey of more than 300 healthcare executives.
Communications company Relatient sought to identify the most common challenges that healthcare providers are grappling with and the strategies they are using to meet these challenges. They invited individuals in the C-suite and other senior positions at medical provider groups to participate in an online survey.
Responses were collected throughout the month of August 2022. The survey included 359 participants; however, it focused on physicians. While the study did not include dentists, the findings may translate to the dental office, including the insights gleaned on staffing shortages.
Survey findings found that 35% of provider groups reported that staffing shortages negatively impacted staff morale. A total of 18% reported longer wait times for patients, and 16% reported a negative impact on the patient experience. Another 39% reported that it takes more than four weeks to onboard new staff members.
Further, 82% of executives said economic pressure has had the highest impact on their operations, and 76% cited consumerism as having a high impact. It is anticipated that in the future, providers will continue to do more with less, the survey found.
As for technology, 75% of healthcare providers believe scheduling is a crucial element of delivering a positive patient experience. Nearly half believe it is the most important component.
Approximately two-thirds of providers rely on phone calls and automated phone calls to communicate with patients before appointments. As for messages, 60% send mass messages to patients, and about 50% send patient-specific messages. Only 4% of providers use automated chat to communicate with patients.
While most provider groups use outbound communication technology, study findings indicate that patients still heavily depend on human-driven interactions. A total of 84% of providers said patients schedule appointments at the front desk, and 73% of patients call to cancel or reschedule appointments.
"Provider groups overwhelmingly understand the need for automation and digital tools to improve the patient experience, especially as they face unprecedented staffing challenges," said Jeff Gartland, CEO of Relatient. "The key for them is identifying and investing in solutions that alleviate staffing challenges while providing an experience consumers will embrace and use."
Since respondents indicated that scheduling is the most important factor in establishing a positive patient experience, solutions such as online self-scheduling, connected call center scheduling, and chatbot-assisted scheduling are considerations for market adoption in 2023.
As researchers look to 2023, the authors said the question to be answered is, "How quickly and adeptly will provider groups lean into technology to meet the challenge of high consumer expectations while alleviating the burden of today's staffing shortage?"