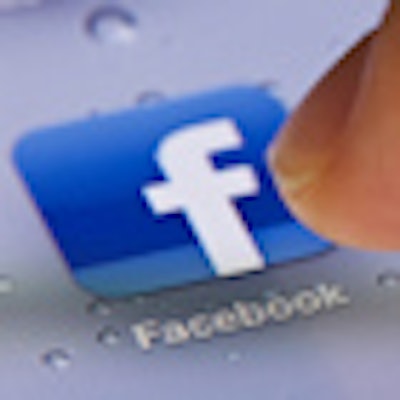 Facebook has shut down a page created by an angry parent upset at a California dentist who allegedly mistreated his son during a tooth extraction. But the parent is vowing to continue a campaign to close down the dentist's business, including creating a new Facebook page.
Chris Cook of Bakersfield, CA, created the "I Hate Dr. Dove of Bakersfield" page after taking his 5-year-old son to pediatric dentist Edward Dove, DDS, for a tooth extraction on August 22 at his Bakersfield office. Cook claims Dr. Dove mistreated his son during that visit, and hundreds of people have since joined his Facebook page, some claiming their children also had been mistreated by Dr. Dove.
"Evidently some people complained, and Facebook said it could be a violation of their terms for group pages, like not allowing violence," Cook told DrBicuspid.com.
"I will shut him down, I guarantee it."
— Chris Cook
But he was unfazed by being booted off Facebook and pledged to continue working to shut down Dr. Dove's business.
"Nice try. I'm back up and running," he said, adding that he also plans to start his own Web page soon. "This gone has nationwide, worldwide. I will shut him down, I guarantee it." Cook's new Facebook page is "Bakersfield dentist DOES NOT ROCK!!!!"
On both the original Facebook page and the new page, Cook details what he says occurred on August 22 at Dr. Dove's office, including his son vomiting up an oral sedative and urinating on himself. He also claims that Dr. Dove extracted the tooth while his son was "not sedated and not numb," and that after hearing his son's screams, he ran into the operatory to find the boy "wet from head to toe" and bleeding from the mouth.
Dr. Dove -- who is well-known in Bakersfield and has three other offices in California -- denied the allegations of improper treatment. Contrary to Cook's allegations, Dr. Dove said he gave the boy Vistaril and Versed orally via a medicine dropper, followed by a full carpule of 4% Septocaine via injection, prior to performing the extraction.
Cook has now backed away from his assertion that his son was not sufficiently anesthetized. "I can't say if he was anesthetized," he said. "On the page, I stated what the facts were and what I saw. I know they gave him an oral sedative but he threw it up."
Dr. Dove also told DrBicuspid.com that he performed several procedures on the same child last December, without complaints from the parents.
Cook said he has not been contacted by Dr. Dove and isn't worried about being sued for libel or defamation.
"I'm not afraid of him," Cook said. "I know what I'm doing is right."
And contrary to some observers' comments, Cook says he's not seeking a financial settlement. "This is not about money," he said. "This is about justice."
He is only doing what he thinks is right, he added. "What happened to my son is not acceptable," Cook said. "With all the other people who've come forward, we're a great team and working together to get this done, to complete our mission: to close him down."
Dr. Dove could not be reached for comment, but his office manager said he was not aware that the page had been pulled and that he has been advised not to talk about the matter.
As of press time, Facebook had not responded to calls regarding its policy for dealing with pages or members who disparage people or businesses.