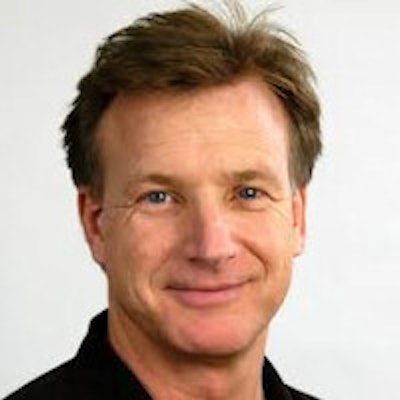 DrBicuspid.com is pleased to present the next installment of Leaders in Dentistry, a series of interviews with researchers, practitioners, and opinion leaders who are instrumental in changing the practice of dentistry.

We recently caught up with Fred Joyal, who cofounded 1-800-DENTIST in 1986 and served as its CEO for 20 years. In addition to his ongoing work as the face of 1-800-DENTIST, Joyal writes for numerous industry publications and lectures extensively at major dental meetings and conferences. In 2009, he wrote and published Everything is Marketing: The Ultimate Strategy for Dental Practice Growth, a book that draws from his two decades of marketing experience to explain the importance of dental practice marketing. The book is currently in its fourth edition.
Today, Joyal also operates GoAskFred.com, a website and blog where he answers dental marketing questions submitted by dentists and provides free marketing tips to dental professionals.
DrBicuspid.com: Your background is in marketing and advertising -- when did you first get involved in dentistry, and what led you to this industry?
Joyal: I was working as a copywriter in an ad agency, and my dentist was a very radical, holistic dentist (for the '80s). I wondered how anyone would find him. This coincided with a friend of mine reserving the 1-800-DENTIST phone number, and I was young and dumb enough to take a chance starting a business.
1-800-DENTIST has been in business for more than 25 years -- what have been some of the highlights for you over the years?
One of the most satisfying aspects has been how many of our dentists have been with us for more than 20 years, and how many employees as well. The first big shift was when we went from radio advertising to TV. This tripled the business in a year. Some of the big changes were when we could incorporate mapping programs into the call center search (they were literally physical maps with numbered dots on them until that point!), doing our first national TV campaigns was a big year, launching the website, and finally gaining acceptance by the dental community after years of being a pariah. Now they thank us for being the largest promoter of dentistry.
I first became aware of 1-800-DENTIST when I saw the television commercials featuring you. Were those commercials a turning point for the company?
The intention was to personalize the business and the referral that we were making, that, essentially, these were the dentists that we would recommend to our friends and family. Putting me in as the founder achieved that. And although I am no longer in the spots, I am still the face of the business to the dental community, and that remains very powerful.
In your book, Everything is Marketing, you emphasize that it is up to the dental profession to change the public's perception of the importance of oral health and spending money on dental care. Has progress has been made in this direction?
I think we were making steady progress on that until 2008. Then so much of the middle and lower-class population lost discretionary income that they needed to pay for dentistry that it almost reversed itself.
How many copies of that book have sold so far? It is currently in its fourth edition -- plans to release a fifth?
There are about 25,000 in circulation right now, and as soon as I publish one edition I have to start planning the next one, mostly because of the continual change in the online world. I expect to release the fifth edition by the end of the year, if not sooner.
The last couple of years have seen some significant changes in dentistry in the wake of the recession. How have these changes impacted how 1-800-DENTIST interacts with its customers?
We have a much higher number of people with absolutely no way to pay for their dentistry contacting us to help them. It's kind of heartbreaking and at the same time bizarre -- how many people think dentists should provide free care simply because they have no money.
We also have seen a radical shift in the use of dental coverage. Before 2007, many dentists could survive as fee-for-service practices, and millions of people didn't mind going out of network to get the best care. People now want to see a dentist who accepts their insurance, and I see thousands of dentists adding plans. Plus the pernicious behavior of certain insurers cutting reimbursements around the U.S. has had a profound effect on practice income and stability. It's much harder to survive as a solo practitioner. In fact, I would say that it is an unsustainable business model going forward. I know that sounds extreme, but with new technology, the consumer demand for convenience, and the rising cost of dental school, the model needs to evolve.
Social media continues to grow in importance when it comes to marketing a business -- how is 1-800-DENTIST using platforms such as Twitter and Facebook to help connect dentists and patients?
Our business has been built upon the concept that it is very difficult for people to find a dentist they are comfortable with, and the Internet has only made that more confusing for them. Google is big at disintermediation, which you would think would put us out of business, but the fact is that many people are still looking for someone to help them, screen dentists, and give real recommendations.
But with Yelp and other review activity going on, and now the release of Graph Search as a Facebook feature, I think that the behavior is rapidly shifting to where people check two or three sources -- websites, reviews, social media, word of mouth -- and then make a decision. We try to incorporate as much of that information as possible in our dentist profiles, and also get feedback from patients that we've sent to our members. It's a whole new world and a moving target that is hard enough for us to keep with, never mind the individual dentist.
The company has expanded well beyond just connecting dentists with patients -- what new products and services have been rolled out in the past year or two?
We have one overarching purpose in our business: to keep our dentist clients' schedules full. Our approach is unique in that our services all combine technology with human beings, where many other services try to automate everything. And all our services integrate with each other.
Patient Activator feeds reviews to WebDirector websites, 1-800-DENTIST uses Patient Activator to see members' schedules, ReputationMonitor tells us and the dentists what the online world is saying about them, feeding the call center data while alerting the dentist to reviews and comments. And with any of our products, they include unlimited customer service. They can call us every day to make changes in their websites. We will help them set up their Google Places page and their Facebook page, even though there is no money in that for us.
Now we have ReActivator, which uses live operators to contact dormant patients, and there is more to come. Whatever we can do to reduce the workload and fill the appointment book at the same time, we are going to do.
Talk a little about Patient Activator -- what prompted the development of this product, and how important have mobile devices been to its growth and success?
Patient Activator was important to give us a pipeline into the practice management systems of our members, as well as a tool that I think is essential for every practice to use. I tell office managers that the only really bad choice is to not use automated digital communications. All our competitors have good products, although so far none has a mobile app that lets dentists see their schedule, reviews, and patient call back numbers. And we're just warming up on what that product can do.
When you're not representing 1-800-DENTIST, what other activities and ventures are you involved in?
What makes you think there's any time left?!?! Actually, I love advising young entrepreneurs, trying to keep them from making the same mistakes we made, and challenging them to have a product that really does makes the world a better place.