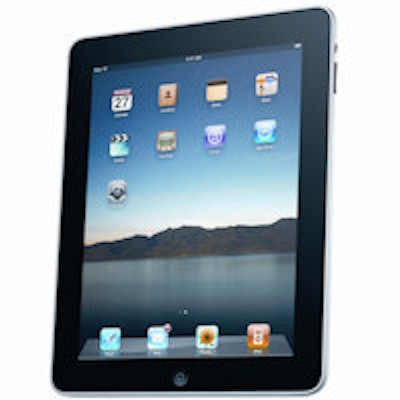 One year ago, the Pew Research Internet Project found that more half (56%) of Americans owned a smartphone. With such pervasive access to apps in the U.S. and abroad, what kind of dental apps are being downloaded?
A San Francisco company, App Annie, has made it easier than ever to determine what apps are trending on the iOS and Android platforms. DrBicuspid.com took a look at what dentistry-related apps are the most popular right now at Apple's iOS Store, serving iPhone and iPad platforms, and Google Play, which is used to download apps for Android products, using the keyword "dental" on June 4. Other keywords, such as "dentist," turned up less relevant results for apps such as games featuring a dentist character, while "dental" yielded more results relevant to dental professionals.
DentalDecide (Orca Health): The top iOS app is a point-of-care patient education tool that also enables clinicians to send treatment plans to patients securely, in a HIPAA-compliant way. The "multisensory learning tool" includes 3D animated videos to supplement treatment plans and patient education. The latest version "combines a new design with access to surgical videos and enables you to draw/annotate images and send/prescribe digital handouts (app content) to your patients," according to the description. The app is free to download, but a paid monthly subscription is required to unlock many of its features. In 37 reviews, the app has been given a rating of 4.3 out of 5. It is not available on Google Play, and the number of installs is not revealed for iOS apps.
Dental Anatomy (Delcam): The second most popular dental app in the iOS Store is also the top dental app for Google Play. The free tool is designed to help users learn about simple dental anatomy and different restorations types, such as copings, veneers, inlays, crowns, bridges, and abutments. Its Learning Zone 2012 is useful for those that wish to learn more about different aspects of dental CAD/CAM, covering implantology and dental scanners. And it has how-to features for the company's CAD-designing product DentCAD, milling software DentMill, and OrderManager, its workflow management product. The app has a 3.9 rating in 104 Google Play reviews and has been installed between 10,000 and 50,000 times. It has a 2.3 rating in 13 reviews from the iOS Store.
Virtual Dentist Surgery (XMMGAME): According to the description, this Google Play app is "a dental learning game" that is "fun and educational." Nonetheless, it is safe to say that, for dental professionals, it would be more of a diversion than a way to keep one's knowledge of dentistry sharp. The extremely popular, free game challenges users to perform cleanings, extractions, x-rays, and other procedures with game play designed after consulting with dentists and medical reference books. It has been installed between 5 million and 10 million times, and has an average rating of 3.7 after nearly 42,000 reviews.
Dentist Manager (Spatialia): This Google Play app can help dentists manage incoming patients. While it is still in the early stages of development, dentists can add multiple patients, store information about them, make pictures, add them to a gallery, and add and edit notes in dentition view with the app, according to the description. The company is seeking feedback from oral health professionals to fine-tune its free product. It has an average rating of 4.1 after 153 reviews and 5,000 to 10,000 installs.
Dental Assistant HD Lite (iTech Developers): An app similar to Dentist Manager, but for iOS platforms, Dental Assistant HD Lite is intended to help dental professionals organize their patient flow. Users can enter their patient's dental history, appointments, contact information, and picture along with other information. However, dentists may want to steer clear of this app if the reviews are any indication of its usefulness: Cumulatively, the app has a 2.2 rating after 94 reviews, while the latest version has a score of 2.4 after 66 ratings, including 35 one-star ratings.
Lexicomp (Lexi-Comp): This reference tool available for iOS platforms can be highly useful for clinicians and students. The app is free but requires a Lexicomp subscription to access its databases with the app. A useful feature is that its hundreds of images, charts, tables, medical calculators, and drug information can be accessed without a cellular or wifi connection. It is available in 13 languages and has a user rating of 3.7 after 2,649 reviews.