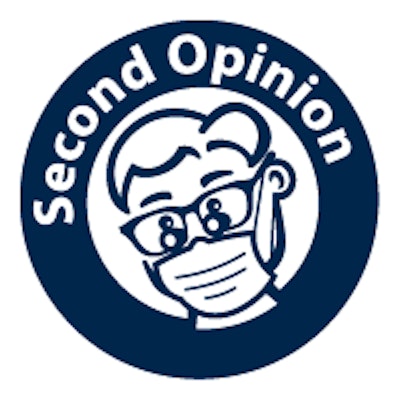 In the worst cases, decaying teeth and other oral diseases pose a threat to the health of the entire body. This is an insight supported by countless studies and now recognized the world over.
With this in mind, today's dentists approach dental problems and their causes with the bigger picture in mind. However, it's not just in the medical sense that dentists need to take a holistic approach. They also need to ensure that the patient's overall experience in their practice is positive. Patients value pleasant surroundings, excellent service, and modern equipment just as highly as the expertise of their dentist.
"Patients' key criteria when choosing a dentist are comfort, transparency, and a strong online presence."
A survey by dental marketing company Futuredontics has identified patients' key criteria when choosing a dentist as comfort, transparency, and a strong online presence. With the help of some simple marketing tips, dentists can go a long way toward meeting the needs of their patients.
About 90% of U.S. adults use the Internet, and around 75% of adults seek out information on doctors and illnesses online. Therefore, there is great potential for dentists to attract new patients through Google searches. This entails describing themselves effectively on their websites and via social media. Patients do their research on review sites and make decisions based on evaluations written by people previously treated at the practice. Asking satisfied customers to leave a positive review is another way to better position your practice on the Web.
Once patients have found a suitable dentist online, the next thing they will do is pick up the phone to make an appointment. And when existing patients urgently need to see a dentist, they are likely to reach for the telephone before anything else.
Well-managed appointments as a key selling point
The initial conversation with a staff member leaves a strong impression on the caller and acts as an acoustic business card of sorts. In a busy dental practice, it is often challenging to provide a friendly and dependable telephone service -- but all the more important.
However, many patients who book appointments for treatment via the Internet do so outside normal office hours. As an alternative to telephone contact, a Web-based appointment-request service that can quickly and easily be integrated into the practice's website gives patients the flexibility to contact a dentist around the clock. The following morning, staff can then compare the request against the treatment schedule and book an appointment.
As part of the appointment, remember that patients are like any other customer and need to feel at ease. As you know, many people have a fear of the dentist, and this fear often creates an underlying sense of tension. A comfortable waiting room will provide patients with a calming and welcoming atmosphere, as well as a nice contrast to the harsh light of the dentist's chair. This soothing effect can be enhanced through the use of an appropriate color palette, for instance.
Long waiting times can increase the sense of trepidation before treatment, so it's a good idea for dentists to keep their patients occupied to help ensure that the average waiting time of 20 minutes passes as pleasantly as possible.
Enhance the image of your practice -- and increase your revenue
It's true that the overall impression is what puts patients at ease when visiting the dentist, but hiring an expensive consultant is not always necessary to achieve a marked improvement. Small but effective measures can make a difference to the way that a dentist's practice is perceived by patients and on the Web. Marketing your business effectively not only helps to ensure the success of your team -- it also attracts patients to your practice.
Katharina Schmidt and Anita Maeck are writers for Sulzer in Switzerland. For more information on the products and services mentioned above, please visit www.sulzer.com.
The comments and observations expressed herein do not necessarily reflect the opinions of DrBicuspid.com, nor should they be construed as an endorsement or admonishment of any particular idea, vendor, or organization.