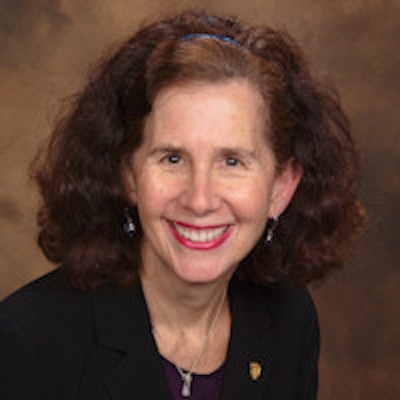 "I will write a bad review if you don't discount the procedure." This is social media blackmail. I heard this statement at a recent dental meeting on social media for our practices.
The practitioner, in his professional opinion after diagnosing the patient's oral condition, recommended an additional preventive visit to correct her gingival situation. Nothing out of the ordinary. Not a large out-of-pocket expense. Certainly a positive direction to the improved oral health of the patient.
Once the husband received the professional statement on this additional, noncovered treatment, he contacted the dental office. He was incredulous that his wife had to be charged for a "cleaning." After several minutes of discussion with the office manager, he asked to speak with the doctor. He shared his "cyberthreat" with the practitioner on the phone. What would you do?
Many practices do not accept payment from benefit companies. For those who do, our patients may have an unreasonable expectation as to what is truly covered. As much as we try, occasionally, we need to complete procedures without contacting the benefit company to ascertain its payment level.
In reality, many practices do not request pretreatment assessments of their fees to let the patient know what is expected to be covered and what will not be. Even with all the preparation, benefit companies still hold the keys to payment -- it is clearly stated on any pretreatment estimate that, although they "say" they will be paying a specific amount, the benefit is subject to many different factors at the time of service. If we diagnose a situation that requires additional treatment, there may not be the flexibility to contact the benefit company, as well. Regardless, the patient is responsible for any professional fees incurred at any practice, regardless of benefit coverage or not.
"The patient savvy about social media knows how a well-placed review, either good or bad, may affect the practice."
Today, an online presence for your practice is vital. We have all heard of the need for a website, Facebook page, and a Twitter account that have become the business standard. According to Yelp, there are good reviews and bad reviews, but we are usually able to figure out which review is generated from family or friends. The patient savvy about social media knows how a well-placed review, either good or bad, may affect the practice. Threatening a practitioner with a bad review is a new twist to this customer-driven world.
Reviews "live online" forever. With standalone negative reviews online, although they are present as with any other review, we would hope that our future patients would assess these negative comments with discernment.
Sheri B. Doniger, DDS, practices clinical dentistry in Lincolnwood, IL. She is currently President of the American Association of Women Dentists. She has served as an educator in several dental and dental hygiene programs, has been a consultant for a major dental benefits company, consults with several dental manufacturers on issues relating to ergonomics, and writes for several dental publications. You can reach her at donigerdental@aol.com.
The comments and observations expressed herein do not necessarily reflect the opinions of DrBicuspid.com, nor should they be construed as an endorsement or admonishment of any particular idea, vendor, or organization.