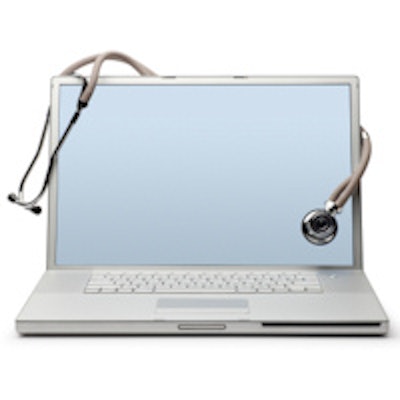 Researchers have created an online support system to help hygienists provide basic primary care screenings at the dental office. The tool advises hygienists how to screen patients for tobacco use, diabetes, and hypertension, as well as how to provide nutritional counseling.
The researchers based the system on both evidence-based recommendations and input from dental hygienists. The support system was developed by a multidisciplinary team at New York University (NYU), and details of the system were published in the Journal of Evidence-Based Dental Practices (December 2015, Vol. 15:4, pp. 145-151).
"The key takeaway from our study for hygienists is that they are trained professionals who are well-positioned to improve the oral and general health of their patients, but they need tools that are designed with their workflow in mind to advance this goal," said Ariel Port Greenblatt, DMD, one of the lead study authors, in an interview with DrBicuspid.com. "We created a computerized decision support system (CDSS) for dental hygienists to guide primary care screening and care coordination at chairside."
Developing the tool
The link between overall health and oral health is well-documented, and dental hygienists may be in a prime position to screen for some diseases that readily affect both oral and systemic health. However, dental hygienists still face challenges when implementing integrated healthcare, such as lacking evidence-based information, according to the study authors.
"A CDSS for primary care screening and care coordination by dental hygienists at chairside holds the potential to spur better coordination of patient care by the medical and dental professions."
— Stefanie L. Russell, DDS, MPH, PhD; Ariel Port Greenblatt, DMD; and co-authors
Dr. Port Greenblatt and co-lead author Stefanie L. Russell, DDS, MPH, PhD, realized a tool such as the CDSS could help hygienists screen for common diseases. The lead researchers, both of whom are based out of the NYU College of Dentistry, chose to add tobacco, diabetes, hypertension, and nutrition to the software's algorithms, because hygienists are already involved in those areas.
"Dental hygienists are in a prime position to facilitate greater integration of oral and general healthcare, because they spend time with their patients in an ongoing way and are trained in health promotion," Dr. Port Greenblatt said. "For instance, they council and coordinate tobacco cessation programs; take and record blood pressure; screen for systemic diseases and conditions, including diabetes; and educate patients on the importance of good nutrition for maintaining optimal oral health."
The researchers formed the recommendations for each of the four algorithms based on existing medical and dental literature and interviews with hygienists and dentists. They noted that the CDSS required four key qualities:
Automatically provides decision support that fits within the clinician workflow
Provides recommendations, not just assessments
Provides prompt decision support, at the time and place needed
Computers provide the decision support
The researchers ultimately created multistep algorithms to provide decision support for hygienists while the patient is chairside, and the prototype can be viewed on the NYU dentistry website. The tool was specifically programmed as a Web application so that hygienists could access it from any device.
"The algorithms provide step-by-step guidance for dental hygienists for use in interacting with each patient," Dr. Port Greenblatt said, "and prompt dental hygienists toward different evidence-based decisions depending on the answers provided by their patients and the clinical assessments they conduct and record."
The tool also provides language suggestions to help hygienists best communicate health information to patients.
Improving on CDSS
Currently, the Web-based clinical decision support system is only tailored for New York dental professionals. For example, should the support system suggest a smoking cessation program, it will recommend the New York State Smokers' Quitline. However, the researchers have goals of expanding it in the future.
Dr. Port Greenblatt explained that the next step for her team is to get funding and conduct field-testing of the CDSS.
"We plan to collaborate closely with our dental and medical colleagues to rigorously evaluate this tool in a variety of dental settings," she said, "and share our findings in an ongoing way with the broader community of dental and medical practitioners."