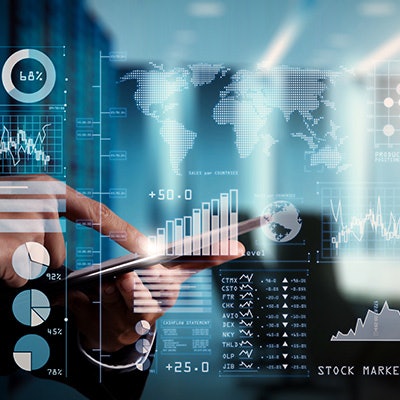 Digital marketing is becoming increasingly important for dental practices, and decision-makers are putting their money where their mouth is. A record number of practices reported spending more than $500 per month on marketing, according to new survey results from dental website and marketing firm ProSites.
ProSites surveyed 110 dental practices in October 2021 about their marketing spending and plans for 2022. Respondents said word-of-mouth is still the leading form of marketing, but online marketing techniques are ranking higher in their priority list and budgets.
"As dentists evaluate the ROI of their marketing tactics and plan their budgets for the year, an increasing number of practices are redirecting their marketing dollars from less profitable traditional marketing channels to online methods," the survey stated.
Overall, 80% of ProSites survey respondents said word-of-mouth was one of the most important marketing techniques in 2022. However, digital marketing -- notably online reviews (57%), websites (46%), and search engine optimization (46%) -- also ranked highly.
At the same time, traditional marketing techniques appear to be falling out of favor with dental practices. Television (69%) and radio (67%) advertising were ranked as some of the least important marketing techniques. Mailers and postcards (45%) also came up as unimportant for many respondents.
A record high of 61% of practices spent $501 per month or more on marketing in 2021, according to the survey. Just shy of 4% of practices spent more than $5,000 per month on marketing.
Almost three-quarters of respondents plan to keep their marketing budget the same this year, although 20% said they will spend more on marketing. Practices intend to use more word-of-mouth marketing, online reviews, and practice websites in 2022.
Lessons from top performers
The marketing trends appeared even more pronounced when ProSites looked at responses from practices with $1 million or more in annual revenue. While these practices looked the same demographically, nearly half set aside $1,000 to $5,000 per month for marketing. These practices were also more likely to plan to increase their marketing budgets in 2022.
Marketing differences between all practices and those making $1 million or more in annual revenue
All respondents
Top performers
Word-of-mouth marketing is important
80%
91%
Website marketing is important
51%
67%
Online reviews are important
57%
65%
Search engine optimization is important
46%
65%
Spend more than $1,000 per month on marketing
35%
51%
Plan to spend more on marketing in 2022
20%
26%
Top-performing practices placed an even greater emphasis on word-of-mouth marketing, with 91% reporting word-of-mouth as one of the most important factors in a marketing plan. These practices also ranked websites, search engine optimization, and online reviews highly for marketing.
"After comparing the strategies of top performing practices with the sample as a whole, it's fair to say that digital marketing has become a key component of successful dental marketing strategy," the report stated. "Strong website usage, coupled with a surge in demand for additional online marketing services ... indicate that the dental market recognizes the value of internet marketing and is poised for continued expansion."
Other survey insights
Dentists and office managers accounted for 87% of survey respondents. Most respondents were between the ages of 40 and 59 and worked in practices with four or fewer dentists.
Respondents were split on the impact of the COVID-19 pandemic on practice revenue in 2021. While 38% of respondents said revenue decreased last year, another 32% reported revenue growth, and 19% said revenue stayed the same as in 2020.
Practices said in 2022 they'll likely still have to address nervous patients and COVID-19 safety precautions. Practices also report an impact of nationwide staffing shortages, including employee turnover and reduced capacity.
"Despite new challenges facing dental practices every year, the dental industry has proven extremely resilient in the face of adversity," the report stated. "Even in the midst of a global pandemic, mandatory closures, and patient safety concerns, 31% of responses reported annual practice revenue of over $1,000,000."