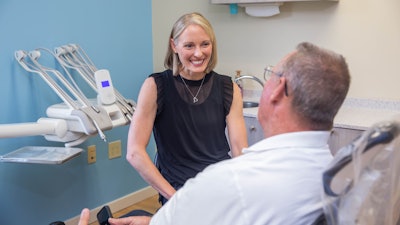 Nearly 10 years ago, I was feeling stuck in a rut with my practice. By all appearances, we were doing well, but in reality, my numbers were flatlining. I thought working harder and for longer hours would break us out of the stagnation. But the pace was wearing me out, and I felt like I was drowning in dentistry. It wasn't fun anymore. I wanted to grow my practice, but not at the expense of my health, my family, or our combined happiness.
I needed to figure out why new patients weren't seeking me out. In a world where we have just seven seconds to grab our audience's attention -- and the average person has a two-second attention span while navigating an influx of content online -- first impressions are more important than ever. And even more so in our industry. If my practice wasn't "wowing" potential clients, we risked a downward spiral. We had no choice -- we had to reshape our image.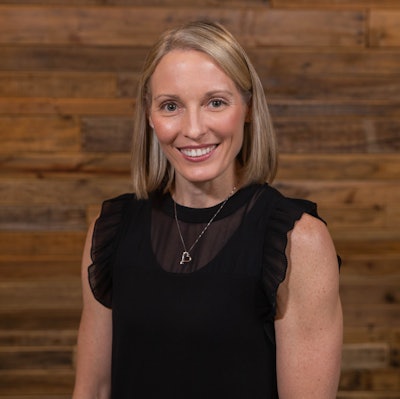 I began doing my homework, researching competitors, and studying how they showcased their clinical skills and quality. The common thread connecting them all? Well-done websites that captured attention while being clear and to the point. And further yet, I noticed that the best sites were all created by the same group.
Without a doubt, this was the missing link for my practice! Feeling invigorated by what I saw, I was eager to join the ranks of these standout practices and ready to invest the time and resources needed to boost my practice to the next level.
I have to admit, I had no idea how to proceed. I knew I wanted to grow my profits; better support my team mentally, physically, and financially; have more time to spend with my family; and stop feeling like I was treading water. I needed a lifeline, a partner who specialized in dental practice growth to get me off this plateau and on my way to the next peak of success.
My practice provides for my family, so I was very invested in finding the right partner to dive headfirst into this journey with me and help me with a personalized solution. Luckily, I found seasoned professionals who didn't squeeze me into a cookie-cutter solution. That discovery made all the difference in the success we're enjoying today and plan to enjoy in the future.
Marketing is an ecosystem, and every tactic plays a role
Creating a fresh look and feel for my practice demanded that I keep my goals of working less, dropping preferred provider organizations (PPOs), and earning more at the forefront. To get there, I needed a case upgrade strategy to become a fee-for-service practice.
The roadblock? Demographics in my area leaned heavily toward low-income and PPO-dependent clients. The 2009 recession and housing crisis added to that stagnant cocktail, but I was ready to mix it up to make a change – strategically, of course.
Running a dental practice requires us to juggle our elite skills with the relationships we have with our team members and patients. It's a perfect ecosystem of push and pull, and if one thing is off, everything else is affected.
After hiring my marketing partner, I saw that marketing was much the same. There are multiple tactics involved: websites, front-office training, Google reviews, direct mail, video testimonials, and so on. If a tactic wasn't performing, my marketing partner pivoted and redirected marketing dollars to a method that was. There was a science to how they operated, and I was thrilled to let them work their magic so I could focus on dentistry and take care of my patients.
Marketing my dental practice began with a business analysis and regular 360° reviews. The goal of becoming solely fee for service demanded that we focus on a number of areas, including the following:
● Training plus leadership development
● Boosting our regional web presence (new website plus visibility on Google)
● Direct mail campaigns to untapped patient groups
● An in-house subscription membership club for the uninsured
● A unique brand identity to stand out in the local market
With my marketing partner by my side, I had a renewed hope -- an excitement -- for what was to come because of our hard work and their decades of experience in the dental industry.
Planting a vision for my practice reaped major success
During this process, I learned that anything worth doing to grow the practice shouldn't be rushed. Strategic planning and calculated steps solidified our success in due time, and without my partner equipping us with front-office training, effective marketing systems, and a thorough road map for becoming a fee-for-service practice, we may not have seen the results we see today.
My work-life balance has returned, and I'm confident now that I have solid marketing counsel. The goal of moving off PPOs is a reality. We dropped all remaining insurance patients on February 15, 2018. For over five years now, I've been doing dentistry my way.
Those websites I mentioned earlier? We're now a part of that elite group with hundreds of positive Google reviews. As a fee-for-service operation, we determine the treatments or specialties we offer, and because of this, we're seeing $1.7 million in annual pretax collections.
Collections are up, and I'm not working harder. In fact, I'm getting more time off each year. (I worked 183 days last year.) My stress is at an all-time low, and I know my well-trained, very capable team can handle the business when I'm away spending more time with my children!
My estimated practice value has taken a giant leap, too. In 2009, it was around $500,000. Now? It's valued at around $1 million.
Knowing our business inside and out has significantly helped my practice. Even when profits skyrocket and my goals are met, my marketing partner, Amplify360, has continued to deliver. I am grateful and proud of what I've accomplished and I'm excited to see my practice continue to thrive.
Dr. Cathy Taylor graduated from the University of Florida College of Dentistry. She owns and operates Taylor Dentistry in Gainesville, FL.
The comments and observations expressed herein do not necessarily reflect the opinions of DrBicuspid.com, nor should they be construed as an endorsement or admonishment of any particular idea, vendor, or organization.