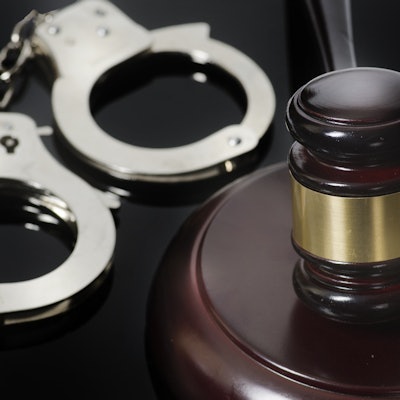 A former Missouri dentist has pleaded not guilty to threatening three court judges as part of a divorce and child custody, according to news reports. The dentist was arrested after a standoff with police earlier this month.
Jeffrey Reuter pleaded not guilty on December 12 to three felony counts of interfering with a judicial officer. Unable to post his $150,000 cash-only bail, Reuter remains in jail awaiting future court proceedings.
The former dentist was arrested on December 11 in Bonne Terre after a three-hour armed standoff with police officers who were attempting to serve him with a warrant. Federal weapons charges are pending, according to authorities.
On December 7, Reuter hand-delivered his "antigovernment manifesto" to the homes of three St. Louis County Circuit Court judges who made rulings in his divorce and custody case. He made the deliveries shortly before an order of protection obtained by his ex-wife was set to expire. The order barred Reuter from having a firearm, having any contact with their daughter, and prohibited him from coming within 1,000 ft of his ex-wife.
In his public declaration, the 51-year-old demanded the judges pay him $2.5 million, give him shared custody of his daughter, and write an apology letter to the child. He also told the judges to vacate all judgments against him and purge any case he was involved in from the state's records.
"Failure to satisfy these demands will compel me to take pre-emptive, defensive measures against further unlawful conduct on your part," Reuter warned in his manifesto. He gave the judges until midnight on December 31 to meet his demands.
Reuter reportedly began to spiral following his divorce.
Reuter was operating a dental practice in Kirkwood when he and his wife divorced in 2013. His wife won many of the judgments during their proceedings. Following the divorce, Reuter voluntarily closed his practice, allowed his home to go into foreclosure, and stopped paying taxes.
In 2017, Reuter was found in contempt of court for being in arrears for about $20,000 in child support and medical expenses and for stalking and threatening to kill his ex-wife.