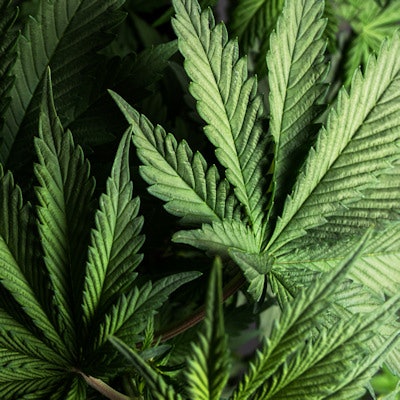 When it comes to cannabis in the dental office, there are more questions than answers. Pharmacologist Tom Viola, RPh, sat down with DrBicuspid.com to discuss what we know -- and don't know -- about the controversial green plant.
Cannabis has properties that function much like medications, Viola said in a video interview. But getting clarity around cannabis's therapeutic uses, adverse reactions, and drug interactions is difficult because of its legal status in the U.S.
While cannabis has gained local and social acceptance in the majority of U.S. states, it is still illegal at the federal level. This prevents researchers from fully understanding the medicinal (and not-so-medicinal) aspects of the plant, Viola said.
"To avoid it completely would be a mistake, but to speak about it is difficult because we don't know where we are," he said. "Is it really a functional medication? Or is it really just a substance? It's one of those instances where it really skirts the line, and it's hard to really define."
Even so, it's still important to talk about cannabis, Viola said. In the interview, he outlines a few facts that dentists and dental team members should know.
Notably, cannabis has oral side effects and can cause pathologies that are similar to tobacco, Viola said. Those side effects can be compounded when someone uses tobacco and cannabis together.
Additionally, while cannabis is known for mellowing people out, it can actually increase blood pressure and heart rate. This can cause problems for dentists who rely on local anesthetics and epinephrine, which produce the same effect.
"The problem is, you paint yourself into a corner," Viola said. "You're dealing with a patient, who by their very use of cannabis, is resistant to the effects of local anesthetics. So more than likely, you'll use more anesthesia and more epinephrine to make sure the anesthesia is profound."
Cannabis can also have immunosuppressive effects, and heavy users have reported they experience paranoia or anxiety when in stressful situations, such as sitting in a dental chair. And that doesn't even begin to cover the ethical and legal dilemmas around cannabis.
For instance, if a patient admits to using cannabis before a dental visit, is he or she considered intoxicated or impaired and unable to give consent? What if a dental team member uses cannabis to treat chronic pain for a repetitive stress injury? Is that team member impaired? Could the person be held liable for malpractice?
Viola discusses more cannabis considerations in the video. In the full interview, you'll also learn about important definitions and why cannabis may not be the right substance to treat acute dental pain.