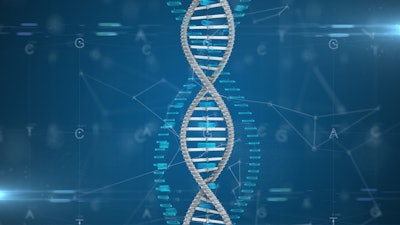 Researchers at the Pain Research Center in New York University's College of Dentistry recently developed a gene therapy that treats chronic pain, their results being published in the Proceedings of the National Academy of Sciences (PNAS).
The team, led by Rajesh Khanna, found that the therapy indirectly regulates the NaV1.7 sodium ion channel, made possible by the discovery of the precise region of the channel to control its activity.
Sodium ion channels play a part in the generation and transmission of pain, serving as critical communication channels for nerve cells or neurons. The researchers indicated that NaV1.7 is a promising target for treating pain following the discovery of its impact on people with rare genetic pain disorders. They found that in some families, a genetic mutation causes large amounts of sodium to enter cells, causing intense chronic pain. In other families, mutations that block NaV1.7 result in a complete lack of pain.
While previous studies have attempted to selectively block NaV1.7 to treat pain, the Khanna team's approach indirectly regulates it using a protein called CRMP2. The researchers said this protein regulates the sodium channel's activity by allowing more or less sodium into the channel, mitigating pain.
The NYU team previously developed a small molecule that indirectly regulates Nav1.7 expression through targeting CRMP2. They highlighted that this compound showed success in controlling pain in cells and animal models, with studies trending toward its use in humans.
For their most recent study, the researchers identified a specific region within NaV1.7 where the CRMP2 protein binds to the sodium ion channel for activity regulation. They found that this region is specific to NaV1.7, with CRMP2 not readily binding to other sodium ion channels.
The researchers created a peptide from the channel into an adeno-associated virus to limit communication between CRMP2 and NaV1.7. They tested this method on mice experiencing pain, which included sensitivity to touch, heat, or cold, as well as peripheral neuropathy resulting from chemotherapy. After a week to 10 days, the team reevaluated the animals and found that their pain was reversed.
The researchers also replicated their results across multiple species, including other rodents and the cells of primates and humans. They highlighted that their results show promising signs that this method will translate into a treatment for humans.
The research is supported by the National Institute of Neurological Disorders and Stroke, and the National Institute on Drug Abuse.