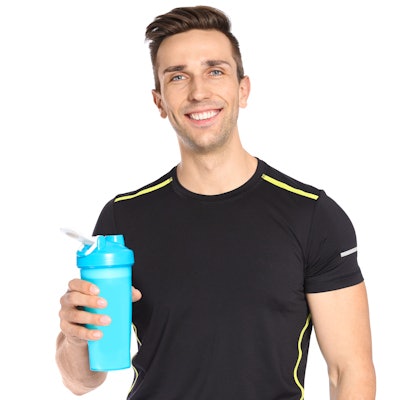 Oral disease is prevalent in elite athletes despite the fact that they brush their teeth more than other patients, according to the findings of a U.K. survey. Most of the athletes indicated, however, that they would be willing to change their oral hygiene behavior to improve their oral health.
Almost half of the elite and professional athletes from the U.K. in the study had caries, and nearly 22% of these had a periodontal pocket depth of at least 3.5 mm, the researchers reported in the British Dental Journal (August 23, 2019).
The issues may partially result from the athletes' consumption of sports drinks, energy bars, and energy gels, which increase the risk of tooth decay and acid erosion, according to the study authors.
"The sugar in these products increases the risk of tooth decay and the acidity of them increases the risk of erosion," noted lead author Julie Gallagher, a doctoral candidate at the University College London Centre for Oral Health and Performance, in a statement.
Gallagher led a research team that examined 352 Olympic and professional athletes across 11 sports, and 344 of these athletes also filled out questionnaires on their oral health-related behaviors. The athletes ranged in age from 18 to 39 years, and the majority (67%) were men.
The researchers reported the following behaviors by the athletes:
Approximately 94% stated that they brushed their teeth at least twice daily.
Almost 44% said they used floss or an interdental cleaner.
Almost 41% said they used a fluoride mouthwash.
90% said they drank water at least six days a week.
However, the researchers found that 87% of the athletes regularly consumed sports drinks, almost 60% ate energy bars, and 70% used an energy gel. Overall, they categorized 28% of the athletes as high consumers of sugar. Also, fewer than 40% had seen a dentist within the past six months.
To improve their oral health, the athletes did indicate a willingness to change their behaviors:
46% said they would probably or definitely reduce snacking between meals.
Approximately 80% said they would reduce the sports drinks they consume between meals.
Nearly 92% said they would brush their teeth before sleeping.
The study's limitations included the small number of participants and the completeness of the screening. The authors also noted that self-reported data can be unreliable.
However, the researchers were encouraged by the athletes' willingness to consider behavior changes to improve their oral health, and they have launched a new pilot oral health intervention study to measure the effects of these changes.
"We subsequently asked some of [the athletes] and support team members to help us design an oral health intervention study, based on contemporary behavior change theory, and we will publish the results soon," Gallagher stated.