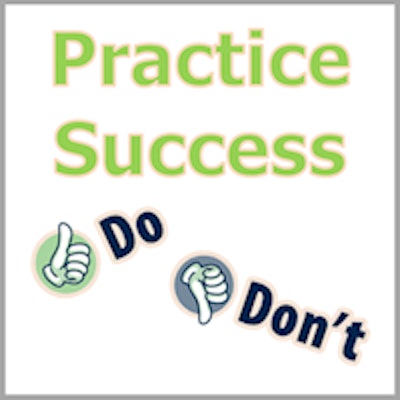 Practices need to determine how much time a doctor or team member requires for each type of appointment. The average practice has approximately seven to eight services that are offered 80% of the time and make up the bulk of practice production and profitability. This means that most appointments scheduled will focus on a relatively limited number of procedures.

Document procedures carefully. Identify the practice's must-performed services. Time each procedure a minimum of four times. Keep separate records for the doctor and the assistant to determine the exact amount of time spent by each.

Don't live with inefficiency. Carefully track the schedule to ensure that all appointments occur within 10 minutes of the appropriate time. Lateness represents not only poor customer service, but an indication of an inefficient schedule that will lead to lower production.