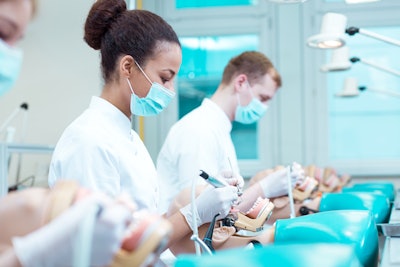 TempMee, a dental marketplace app, and BrownGirl, RDH, a nonprofit that aims to remove economic and cultural barriers in the dental hygiene workforce, have launched an $18,000 scholarship.
The scholarship will cover tuition expenses for two years for one student pursuing either an associate's or bachelor's degree in dental hygiene.
Applicants must be based in the U.S., have a minimum 3.0 GPA, have an income of no more than $35,000 per year, and be a BrownGirl, RDH member. The application process includes submitting an essay. Preference will be given to those pursuing a dental hygiene degree at two-year institutions.
TempMee will cover the $75 BrownGirl, RDH membership fee for the first 25 applicants. To apply, visit their website.