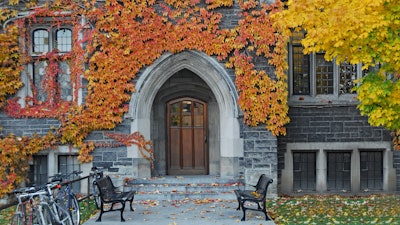 The Pacific Northwest University of Health Sciences in Washington (PNUW) announced $12 million in grant funding from Delta Dental of Washington at a ground-breaking ceremony for its new school of dental medicine.
It will be the state's second dental school, and it anticipates welcoming students in fall 2025, according to PNUW. The school will train 36 dental students in conjunction with PNWU health sciences students. The school will comprise 30,000 sq ft of classrooms and workspace and will be named the Delta Dental Equity Hall.
According to a 2022 American Medical Association Journal of Ethics article, most dentists are located in urban areas, while only 14% of dentists are based in rural areas where 20% of the U.S. population lives.