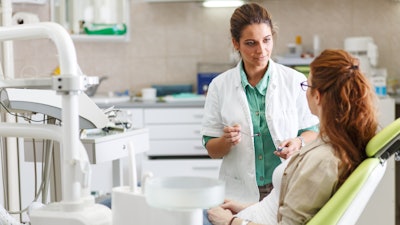 In this series hosted by Dr. Michael W. Davis, two prominent leaders in the dental profession answer the same questions. Neither participating dentist has advance knowledge of their counterpart, nor their answers. The answers are designed to generate discussion that ultimately benefits dentistry. Readers are invited to join the discussion by sharing their comments on DrBicuspid's social media channels.
Debate topic: The future of organized dentistry
Question No. 1: For organized dentistry to thrive throughout this decade, what steps must leadership in organized dentistry take?
Dr. Richard Huot
Let me start by saying that I have been a member of the ADA my entire career, and as a general dentist, I am a member of the Academy of General Dentistry. I believe that every dentist should be a member of both the ADA and the specialty organization that their education qualifies them for. The perspective I gained from being a member of both organizations has served me well in my professional career.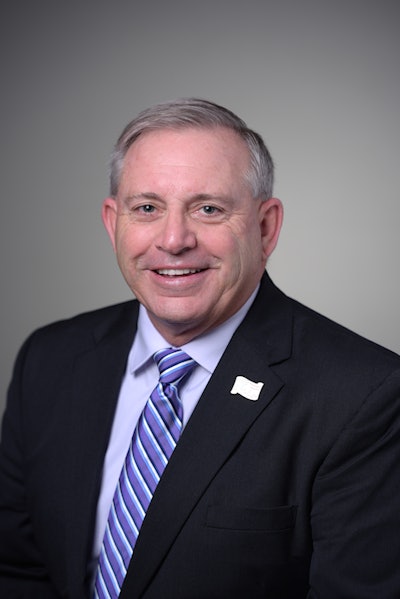 Having graduated from dental school (Northwestern) literally two blocks from the ADA's headquarters, I have a different perspective that is different from most, but regardless of school affiliation, many local dental societies are passionately involved with students and graduates in their community, and there are many mentorship opportunities available to young graduates.
As a dental student, you are overwhelmed by all of the information about your chosen profession. Many schools offer automatic enrollment in the American Student Dental Association (ASDA), and all schools have ASDA chapters. The benefits offered may surprise students.
The challenge of organized dentistry is to convince the young graduate that the organization is with them every step of their career path, regardless of what practice mode they choose, and that it will continue to support them throughout their practice life.
From a financial perspective, I can prove to a young graduate that if you remain a member of the ADA once you graduate, the amount of money you save with the various programs offered will more than pay for the annual dues.
If the dentist is an employee, they should consider asking their employer to provide their dental organization dues as an employee benefit, whether they are a general dentist or specialist. Many large group practices offer that benefit, and dental service organizations (DSOs) are realizing the value when all of their dentists are members of a dental organization.
If you are self-employed, you can deduct the cost of your dues as a legitimate business expense. Being an employee, however, limits your dues to an itemized deduction you can claim on the IRS Schedule A. If you itemize deductions, your accountant is the best resource to determine if that deduction is beneficial for you.
Dr. Abdul Abe Abdulwaheed
Organized dentistry refers to professional associations and societies that represent the interests of dentists and the dental profession. The purpose of organizing is to amplify resources and shape policies that improve the profession and the oral health of the general public, which should be the uncompromising vision of every dental leader.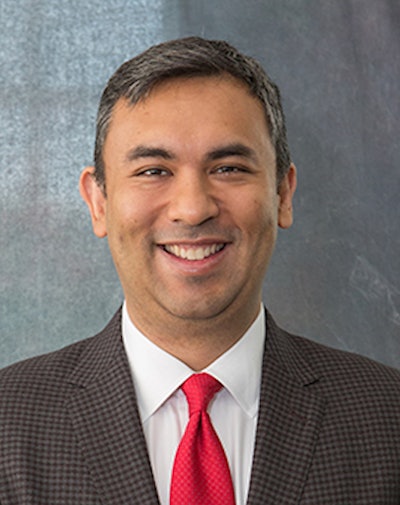 Most of the leadership in organized dentistry consists of uncompensated volunteer dentists who sacrifice their personal and practice time for the greater good of the profession. Leadership demands a level of altruism that few are willing to offer.
Although many selfless volunteers work hard to support organized dentistry, membership in these groups has declined across the board. However, there is a bright spot: Dental social media platforms (DSMPs), such as Dental Nachos, have seen explosive growth in both membership and influence.
Are DSMPs organized dentistry? There are important lessons to be learned from these platforms that our leaders would do well to heed.
DSMPs demonstrate that dentists are eager for innovative ways to connect and share knowledge. These platforms offer a level of engagement and interaction that traditional associations struggle to match.
DSMPs are more nimble and responsive to the evolving needs of the profession, and they are not bound by the same bureaucratic structures as some of the larger organizations. Through the diversification of DSMPs "leadership" or in some cases an "amorphous leadership" structure, crowdsourcing is being utilized in generating value.
Crowdsourcing can answer a near-infinite permutation of concerns. What is critical yet not apparent is that not only do these platforms provide responses at lightning speeds, but they demonstrate active listening and empathy -- qualities that are no longer optional but expected by members of their leaders.
The leaders of organized dentistry must avoid stifling bureaucracies, organizational hierarchy, silos, and politics, as these are impractical in the world of "Web 5.0". Urgent solutions in the areas of workforce, legislation, Medicaid, and public health are unlikely to come from isolated teams.
DSMPs have led in encouraging ideation, but it would be impractical and inefficient not to synergize the resources of traditional associations and societies in this space. DSMPs are not a replacement for associations and societies. Rather, they offer a complementary approach that can help leaders supplement the work of more traditional associations and societies to reverse the decline in membership and create more value for their members.
This synergy was evidenced by the Massachusetts ballot initiative, which was strongly promoted by DSMPs and supported by the ADA. Compared to DSMPs, traditional organized dentistry still faces significant challenges in promoting diversity.
Despite a rapidly evolving dental workforce, the leadership within organized dentistry has failed to mirror this transformation. Unfortunately, many dentists from diverse backgrounds feel their voices are not heard.
For most, there are no clear and efficient pathways for advancement. Moreover, incidents of racism and prejudice within the field are not uncommon. The future of organized dentistry relies on its ability to retain and attract members from all segments of society.
Leaders must work harder to build conviction. Trust in leadership is a fundamental pillar in any organization. Trust must be earned; it is not ordained.
Actions taken by leadership must be transparent, honest, and consistent. These values are often compromised by the hierarchy of access and excessive and unreasonable leverage of executive sessions and secrecy.
Members are often barred from knowing how individual representatives voted on an issue. Toxicity from internal politics has consumed resources, tarnished reputations, and even destroyed lives. Cumulatively, if left untreated, these issues will continue to disenfranchise members.
The report card on organized dentistry is issued every year through membership metrics. Dentists will only participate if their return on investments is realized.
There is no alternative for the dental profession. The demise of organized dentistry will result in the failure of the profession and a failure for health.
By keeping organized dentistry relevant, through change, strong leaders can ensure that the profession continues to thrive and serves the needs of its members and the public. We can and we will change. It is possible to amplify resources in shaping policies affecting the profession and the oral health of the general public.
Question No. 2: Do members of organized dentistry feel they are getting value for the money paid in dues? If so, why? If not, why?
Dr. Richard Huot
"Value" is a diverse and personal perception and has a different meaning for every individual dentist. Are you considering relocating, and are you interested in what that state's licensing requirements are?
Would you like to join a local study club and meet practicing dentists who share your same values and interests? Would you like help with credentialing and continuing education? Are you interested in networking with dentists who may have expertise in areas that interest you? Do you have questions as to how you can protect your income in case of injury/disability? These are important goals and professional life events.
All of these value goals are available by joining organized dentistry, but for a young dentist, the use of social media has given them access to many sources of information, and many still feel that going at it "alone with the phone" is the path to professional success.
We are learning post-COVID that personal relationships still influence our learning process and are important for our overall professional growth and development. Putting your phone down and meeting colleagues on a personal basis may provide satisfaction in your professional career that you did not know existed before.
It is important for organized dentistry members to reach out to the organized dentistry leaders and tell them when they feel that they are not getting the value from their membership dues and that their opinions are not being heard. Very often, that young member might have a skill set that will get them involved at some level of participation that they may find gratifying.
As a personal note, upon separating from the U.S. Air Force and founding a scratch practice in my hometown, I was asked by organized dentistry leaders to co-chair a community water fluoridation campaign for our town and the citizens of the water supply system it affected. From that moment on, I felt that belonging to a community of dentists whose goal is to improve the lives of its patients was something I both believe in and belong to.
Give organized dentistry another chance if you feel something is missing in your professional development, and make your voice heard on how to shape your profession for decades to come.
Dr. Abdulwaheed opted to focus on the first question.
Dr. Richard Huot is the founder of Beachside Dental Consultants. He retired from the U.S. Air Force Reserve Dental Corps after 30 years of military duty. Dr. Huot is past president of the Maine Dental Association (1994) and the Atlantic Coast District Dental Association (2006). He served on the Florida Dental Association Board of Trustees and as ADA vice president for two years. Dr. Huot was recently appointed to the Academy of General Dentistry's Council on Legislative and Government Affairs.
Dr. Abdul Abe Abdulwaheed is president and CEO of Lux Dental Network. He is also a founding member of the Massachusetts Question 2 ballot initiative. Abdulwaheed is president-elect of the Massachusetts Dental Society, and he serves on the ADA's Council on Government Affairs.
The comments and observations expressed herein do not necessarily reflect the opinions of DrBicuspid.com, nor should they be construed as an endorsement or admonishment of any particular idea, vendor, or organization.