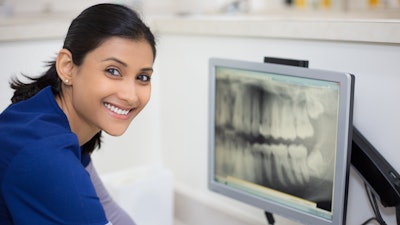 The Association of Dental Support Organizations (ADSO) has developed partnerships and programs to address dental industry challenges, including staff shortages.
In addition to legislative efforts, ADSO has worked with members and industry partners to help build a stronger pipeline for talent and development at all levels in dentistry. In the fall, ADSO will launch a pilot program that exposes dental students to dental support organizations through clinical rotations at DSO practices, where they can hone their clinical skills in a real practice environment. Following completion and analysis of the pilot program, ADSO plans to expand the program.
Besides its pilot program with DSO-affiliated practices, ADSO's other collaborations and efforts include the following:
ADSO is working with the Dental Assisting National Board to develop a comprehensive picture of state-by-state education requirements and the scope of practice for dental assistants to create model legislation and regulations to bring uniformity to education and scope in the U.S.


The American Dental Hygienists' Association and ADSO are partnering to elevate the dental hygiene profession to facilitate greater access to care by removing barriers to entry, increasing funding for hygiene training, and enhancing hygienists' freedom to operate at the highest level of their licenses.


ADSO and the American Student Dental Association are working together to highlight DSOs as a career choice for new dentists, including introducing this practice model to students and helping them better understand the benefits that DSOs can provide.