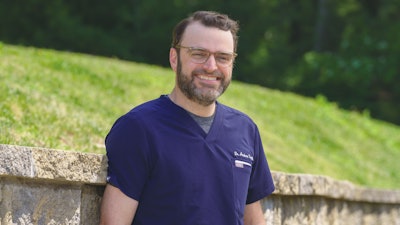 Dr. Andrew Tonelli was awarded the 2023 William McKenna Volunteer Hero award by the Massachusetts Dental Society (MDS) and the Journal of the Massachusetts Dental Society.
Dr. Tonelli was recently the spokesperson for the Massachu­setts Dental Care Providers for Better Dental Benefits Committee. The committee was created by the MDS and the ADA to inform Massachusetts voters about the "Voting Yes on Question 2" initiative in the 2022 Massachusetts state election, according to the MDS in a press release.
Tonelli is a longtime volunteer for the MDS. He started as a member of the government affairs committee and is co-chair of the committee.
The award is named in honor of the late Dr. William McKenna, one of the founders of the Yankee Dental Congress, and honors individuals who have helped the MDS achieve its goals, inspire colleagues, and advance the dental profession, the MDS added.