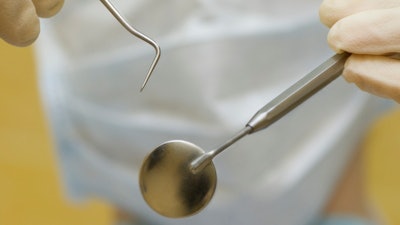 Dental solutions provider Dencept Dental has acquired the licensing, manufacturing, and distribution rights for Beckmer Products' portfolio of dental tools.
The acquired products enable hands-free, ergonomic operation of dental and hygiene procedures and include the following tools:
Dental RAT is a periodontal charting system that eliminates twisting when charting pocket depths.
Blue Boa is light suction tubing that provides hands-free saliva removal.
Boomer is a foot mouse that allows for hands-free operation of a PC or mouse during dental procedures.
Dencept noted that it will continue to manufacture the products in the U.S. and that it offers custom dental service organization, distributor, group purchasing organization, as well as school and government purchasing programs.