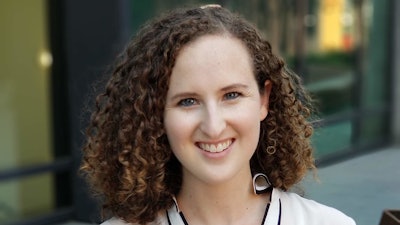 Hello, and welcome to the new DrBicuspid.com! I'm so excited to send you the very first Week in Review newsletter from the new platform.
Please take some time to check out the new website, which includes some new content areas. If you have feedback, you can email me at theresa.pablos@scienceandmedicinegroup.com.
Now to the news ...
Top story of the week
Our top story of the week is an update on the U.S. Department of Health and Human Services' National Toxicology Program's effort to publish its report on fluoride exposure and potential neurodevelopmental effects in humans. The latest draft monograph has removed the hazard classification of fluoride.
Bad breath and the brain
Got patients with bad breath? Maybe it's related to their personality. A new study reported that patients with bad breath may be more introverted and more likely to experience social avoidance and distress.
In related news, a CareQuest Institute for Oral Health report showed that mental health conditions are linked to poor oral hygiene and other dental problems. The findings include that adults with depression are less likely to brush and floss as recommended and that higher scores on measures of depression were linked to periodontal disease.
Itchy implants?
More U.S. patients worry they could experience skin hypersensitivity, including itchiness and a rash, due to an allergic reaction to nickel and other metals used in dental implants. The American Academy of Dermatology reported that more patients are asking about metal allergies in relation to implants as they become more common.
By the way, ceramic implants may be an option for patients who are worried about metal allergies and hypersensitivity. You can learn more ceramic implants in a recent article by the president of the International Academy of Ceramic Implantology .
Recognizing women leaders
Yesterday wrapped up Women's History Month. To mark the occassion, editor Melissa Busch spoke with three female leaders in dentistry about their careers, work-life balance, and supporting other women on leadership paths.