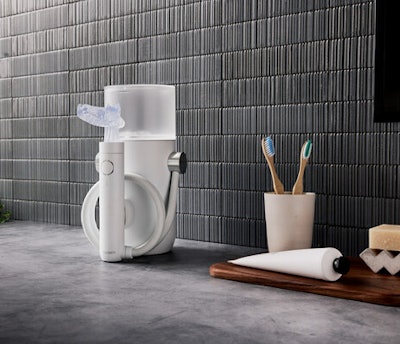 Health company Proclaim is seeking dental professionals to try its Custom-Jet Oral Irrigator, which aims to give users a 360° deep cleaning at home.
Every irrigator, which is custom made with a patient's intraoral scans and 3D printing, has up to 60 precisely placed pressurized jets along both facial and lingual interproximal sites. The jets send water between the teeth and below the gumline. After a person purchases the device, they are told to schedule an appointment for an intraoral scan at a local dental partner location.
The offer is available for a limited time. To sign up for a trial device, visit Proclaim's website.