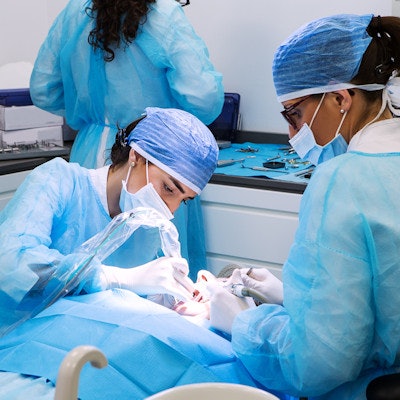 U.S. legislators are considering a proposed appropriations bill of approximately $1.4 trillion that includes a provision which, if approved, would permit federal funding for dental therapists in the fiscal year 2023.
The bill recommends that the Bureau of Health Workforce, which provides policy leadership and grant support for health professions workforce development, eliminate the ban on using Health Resources and Service Administration funds to support dental therapists, according to the appropriations bill.
"Ending this prohibition will give states the flexibility to further expand access and equity in dental care, particularly in poor, underserved and rural communities," the bill states.
In April 2022, the CareQuest Institute for Oral Health joined 90 other organizations to urge the U.S. Congress to lift the ban on dental workforce programs, specifically dental therapy. At the time, CareQuest asked lawmakers to earmark $5 million in funding for a grant program.
Currently, dental therapy is practiced in more than 50 countries and has been legal in parts of the U.S. for more than 15 years. The first state to license dental therapists, who perform basic dentistry such as tooth fillings, was Alaska. Now, 13 states license these midlevel providers.
In 2019, approximately half of the 19 million children enrolled in Medicaid had a dental visit during that year. Studies show that poor oral health in children is linked to poor performance in school.
"Dental therapists could play an important role in addressing this access gap," according to the bill.
Additionally, the bill includes a recommendation that the National Institute of Dental and Craniofacial Research (NIDCR) receive $526.7 million. Furthermore, it states that the NIDCR should continue funding support to the National Dental Practice-Based Research Network.
For the fiscal year 2023, a total budget of $1.4 trillion is proposed for the U.S. Department of Labor, Health and Human Services, the Department of Education, and related agencies. This amount includes about $216 billion in 2020 base discretionary funding, $18.5 billion in discretionary funding designated as an emergency, and $2.3 billion in program integrity allocation adjustments.