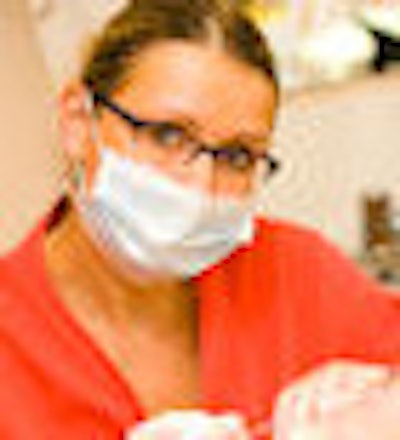 Efforts are under way to allow the more than 1,500 dental therapists in Australia to provide dental care within their existing scope of clinical practice to adults age 26 and older without the prescription or supervision of a dentist (Journal of Public Health Dentistry, September 19, 2011; Journal of Dental Education, September 2011, Vol. 75:9, pp. 1208-1217).
Dental therapists in Australia have been providing basic dental treatment to children in the public sector under the supervision of dentists since the 1960s.
In 1999, Australian authorities allowed these therapists to work in the private sector as well, and in 2002 their role was further expanded, enabling them to provide dental services -- including irreversible procedures -- to anyone up to the age of 25. These services range from oral exams and dental x-rays to placing sealants, doing scaling and prophylaxis, administering local anesthesia, restoring coronal tooth structures, performing pulpotomies, and extracting deciduous teeth.
And in 2007, Australian therapists were further allowed to practice dentistry within the scope of their formal education and competence rather than being restricted to a defined list of clinical procedures.
"The public sector is particularly interested in utilizing dental therapists across all ages."
— Hanny Calache, DPH, Dental Health
Services Victoria
"Dental therapists in Australia are seen as a potential way to address the country's access-to-care issues,"lead author Hanny Calache, DPH, director of clinical leadership, education, and research at Dental Health Services Victoria, told DrBicuspid.com. "The public sector is particularly interested in utilizing dental therapists across all ages, where they can provide care based on their current scope of clinical practice."
New educational models are needed to make this happen, he emphasized.
"Therapists have been shown to be capable of providing direct restorative dental care to adult patients aged 26 years or more on the prescription of a dentist," wrote Calache and his co-authors, from La Trobe University and the University of Melbourne. "However, there is currently no educational program that will enable the translation of this scope of practice to treat adult patients older than 25 years of age."
6-month program
So they developed an educational "bridging" program that would allow dental therapists with a three-year bachelor's degree to provide dental care to adults without the prescription or supervision of a dentist. The six-month program comprises 42 hours of didactic content, with lectures provided by clinical specialists and university academics; 14 hours of clinical observation; 42 hours of clinical practicum; and 105 hours of clinical experience working in a community health center.
Ten dental therapists with university qualifications participated in the pilot program. These therapists had an average of 5.7 years of clinical experience as dental therapists; nine had previous clinical experience treating adult patients ages 18 to 25, and two had dual qualifications (dental therapy and dental hygiene).
During the clinical practicum sessions, the therapists worked under direct supervision from a dentist experience in clinical teaching. They averaged 18.6 patient visits, placed a mean 5.5 restorations, and undertook 6.2 preventive procedures.
During the clinical experience sessions, they worked under indirect supervision from these same dentists and averaged 80.4 patient visits, place a mean 43.2 restorations, and performed a mean 18.6 preventive procedures.
The supervising and supporting dentists were required to report on the knowledge and clinical competency of the dental therapists at the completion of the six months using a five-point Likert scale. When the clinical experience session were completed, the supporting dentists reported that the therapists had "high knowledge" across a range of clinical scenarios, particularly for oral exams, direct restorations, and local anesthesia.
They reported "good knowledge" for restorations on teeth associated with crowns, pulp treatment, and identification of soft-tissue pathology, although the mode reported for pulp treatment was "poor knowledge," according to Calache and his co-authors.
"Patients were generally very satisfied with the treatment provided by dental therapists during both the clinical practicum and the clinical experience, with the only major area of concern relating to whether patients felt they had more treatment than necessary during the clinical practicum," they wrote.
No risk to public safety
All participants in the pilot project were assessed in several ways following completion of the program, including a written exam, viva voce exam, and ongoing assessment of clinical practicum and clinical experience. Following the clinical experience, six of the therapists were rated as highly competent, two as competent, and two as not yet competent. Nine of the 10 passed the assessment, and the viva voce examiners felt that those nine were "clinically safe and competent" to treat adult patients of all ages without the prescription of a dentist.
Submissions to the Dental Practice Board of Victoria (DPBV) resulted in eight of the therapists being granted permission to extend their scope of practice accordingly.
"Supervising, supporting, and examining dentists, all with extensive clinical and teaching experience, were satisfied that the dental therapists did not pose a risk to public safety, and this view was endorsed by the DPBV, who approved an extension of scope of practice for the therapists who successfully completed the educational bridging program to treat adult patients without the prescription or supervision of a dentist," the study authors wrote.
However, they acknowledged that the pilot project involved only 10 dental therapists who were self-selected into the program, and that these results "may not be representative for all dental therapists."
Even so, "extending the scope of practice for dental therapists through the ongoing provision of bridging programs and changes to dental therapy curricula will enable greater flexibility in the delivery of oral health services and may help improve access to dental care," the study authors concluded.