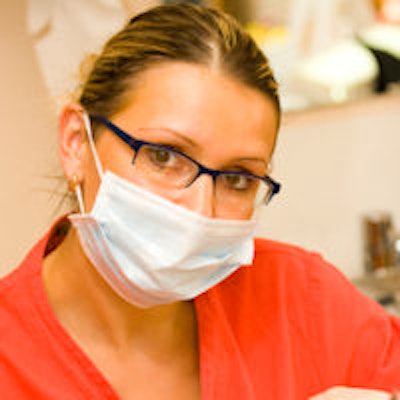 Citing an oral health crisis in their community, the Swinomish Indians of Washington state became the first tribe in the lower 48 states to hire a dental therapist to provide basic oral health services.
Indian Country has too few dentists, noted Brian Cladoosby, chairman of the Swinomish Indian Tribal Community, in a statement.
"This solution will help our people immediately address their oral health needs in ways that have not been possible until today."
— Brian Cladoosby, chairman, Swinomish Indian Tribal Community
"We cannot stand by any longer and allow Native people to continue to suffer tooth decay at a rate three times the national average," he stated. "This solution will help our people immediately address their oral health needs in ways that have not been possible until today."
The tribe hired Dental Health Aide Therapist (DHAT), Daniel Kennedy, who started practicing at the dental clinic January 4 after working as a dental therapist in Alaska the last six years.
The decision to hire Kennedy was spurred by the dental clinic's inability to provide oral care for the tribe's approximately 3,000 patients with only one dentist. Previously, patients could expect to wait four to six weeks for an appointment, Cladoosby said. "Prevention is my main goal," Kennedy said. "I don't want to be doing damage control."
The Swinomish tribe is also paying for one of its members, Aiyana Guzman, to train as a dental therapist. When she completes her two years of training, she plans to return to the Swinomish clinic and serve her community, Cladoosby said.
Supported by a W.K. Kellogg Foundation grant and the Northwest Portland Area Indian Health Board, the Swinomish Indian program is modeled on a successful oral healthcare delivery model that has been used by Alaska Native communities for more than 10 years.
Although dental therapists are banned from providing many basic dental services in Washington and most other states, the Swinomish tribe licensed and hired dental therapist Daniel Kennedy as an "exercise of their inherent tribal sovereignty," according to the statement.
"With too many Swinomish tribal members -- particularly children -- suffering unnecessarily and potentially facing life-threatening conditions because they lack access to dental care," the tribe added the dental therapist to "help ensure that all tribal members have access to reliable, high-quality, and culturally competent dental care," the tribal community stated.
Research shows that historical traumas have caused Native Americans to lead the nation in oral disease rates, the group noted. By age 5, 75% of American Indians and Alaska Natives have caries. Recent federal statistics for Washington, Oregon, and Idaho show that Indian children have caries at three times the national average.
Low dentist-to-patient ratios mean that many Native Americans lack access to regular dental treatment and prevention services. Turnover among providers also interrupts continuity of care and inhibits the delivery of culturally competent services, the group said.
Research shows effectiveness
Alaska DHATs have provided oral care to more than 45,000 Alaska Natives. Alaska, Minnesota, and Maine are the only U.S. states that have authorized dental therapists. Dental hygiene therapists have been practicing for decades in 53 other countries.
Several studies have confirmed that so-called midlevel providers provide high-quality, cost-effective routine care and improve access to treatment in parts of the country where dentists are scarce, according to a Pew Charitable Trusts report.
However, the ADA has opposed the DHAT program and sued to stop its implementation in Alaska, arguing that it violated state laws that govern the licensing of dental professionals. The therapists, however, practice under the authority of the Indian Health Care Improvement Act and, in 2007, an Alaska state Superior Court found that the federal law had precedence over state licensing regulations.
Opposition from the Washington State Dentistry Association to dental therapists had thwarted earlier attempts by the Swinomish tribe to allow dental therapists, if even just on tribal land, Cladoosby said
Since then, the ADA, joined by several state dental associations, has worked to prevent other states from implementing similar programs, asserting that the therapists are not qualified to perform procedures considered irreversible or "surgical," such as drilling and extracting teeth.
Cladoosby said he hopes that hiring a DHAT will inspire other tribes to exercise their sovereignty and help fix what he called a "quiet crisis" of substandard oral health in tribal communities nationwide.